---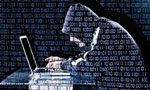 President Maithripala Sirisena will pardon the young website hacker, the 17 year old schoolboy who allegedly entered to the presidential website illegally and hacked it last week, Minister Mahinda Amaraweera said today.
He told the media at his office that President Sirisena was a person who never harboured hatred towards anyone and was compassionate to all and therefore he didn't think President Sirisena would refuse if there was a request from the student's family to pardon him on sympathetic grounds.
"The request must come from his family to the President for a pardon after the formal inquiries on the illegal cyber trespassing and court investigations are over," he said.
Responding to a journalist he said a presidential pardon was granted to the LTTE cadre who attempted on his life and the Tamil girl who desecrated Sigiriya murals on a request made by families of both offenders and added that the law must take its course first before considering any request or granting of a pardon.
The schoolboy has been produced before Colombo Chief Magistrate by the Police and placed under probation until today. (Sandun A Jayasekera)