---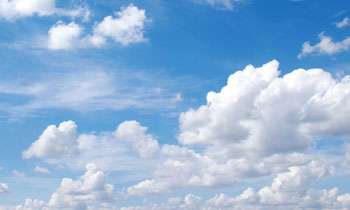 Torrential rains which caused havoc over the weekend is showing signs of declining but risks of floods and landslides remain, the Disaster Management Centre (DMC) said today.
DMC Spokesman Assistant Director Pradeep Kodippili said rains have declined to some extent as of last morning but risks of floods and landslides remain as showers which exceeds 100mm are expected in the coming days as well.
"Threat of floods still remains as the water levels of Gin Ganga, Kalu Ganga and Attanagalu Oya were rising. People living along the banks of these rivers were asked to be prepared to leave the areas," he said.
Transportation was on a standstill as by-roads in many areas were underwater. The Welipenna Interchange along the Southern Expressway was under water.
Hill country, practically Badulla and Kalutara Districts were running a risk of landslides. Few minor landslides were reported in Haldamullla in the Ratnapura District and minor earth slips were reported in the Kalutara District as well.
Meanwhile, the Department of Meteorology said the depression over the Southeast Arabian Sea area is moving away from the country. However, prevailing showery condition is expect to continue over the island.
Very heavy falls about 150mm are expected at some places in the Southern, Central, Sabaragamuwa and Western Provinces while falls above 100mm are expected at some places in the Eastern, North-Western, North-Central and Uva Provinces and in Mannar District.
Fairly strong gusty winds up to 40-50kmh were forecasted over the Southern Province and in the Ratnapura District.
Many areas received heavy falls as of early hours yesterday with Usweli in Kalutara receiving a rainfall of nearly 200mm, Bulathsinhala 138mm, Walallawita 124mm, Colombo 100mm and Elpitiya 108mm. Rainfall in Ratnapura was 30mm as of last morning, the sources said. (Yohan Perera and Saman Palitha Nanayakkara)