---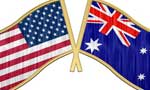 The United States Government has provided 7.2 million Sri Lankan Rupees ($50,000 U.S. dollars) for immediate disaster assistance for non-food items such as blankets, mattresses, clothing and hygiene kits in view of the serious flooding in Sri Lanka, the United States Embassy in Colombo said in a statement.
The United States Embassy in Colombo, in coordination with the United States Agency for International Development's Office of Foreign Disaster Assistance, is advancing and expediting plans to support a new, three-year program totaling approximately 144 million Sri Lankan Rupees (U.S. $1 million) designed to provide safe, disaster-resilient, drinking water to populations who are highly vulnerable to flooding and droughts.
This new program would build additional resiliencies and help address the need for reliable access to potable water during natural disasters, the statement added.
"This response is in keeping with the longstanding friendship between the Sri Lankan and American people and the growing partnership between our two governments," said Ambassador Atul Keshap.
Meanwhile, Australian Government has also offered to contribute $500,000 to UNICEF for humanitarian assistance, including the provision of clean water and sanitation for children in shelters.

The government of Nepal has also extended an assistance of US dollars 100,000 for the relief operation.