---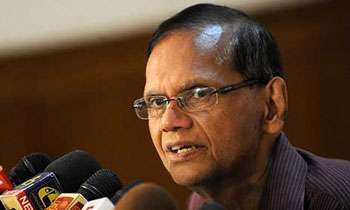 The Sri Lanka Podujana Peramuna (SLPP) said today that the United National Party (UNP) would have to go for a snap General Election on a weak position as it was making every possible effort to postpone the polls.
Addressing a press conference, SLPP Chairman Prof. G.L. Peiris said it had been the habit of the UNP to postpone elections.
He said the UNP delayed the elections to the Local Authorities, and the elections to the Provincial Councils were not yet conducted.
Instead, he said his party was enthusiastic about elections and wished to go before people seeking a mandate.
Prof. Peiris said his party decided to intervene in the petitions filed by some parties seeking to annul the dissolution of Parliament. (Kelum Bandara)
Video by Buddhi