---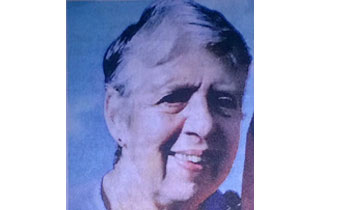 Tara Bolling, a name synonymous with Sri Lankan swimming after having carved out an illustrious career as a renowned swimmer and national coach, passed away yesterday.
During her time in the pool in the '50s and '60s, Bolling shone at both local and foreign meets and is frequently touted as one of the country's great female swimmers. Her most stellar international outing came at the 1958 Tokyo Asian Games, where she finished fourth in the 400 metres freestyle event.
However, later generations of swimmers are more likely to remember Bolling for her coaching prowess and significant contribution to the sport's local growth. In 1988 Tara, together with her late husband Ralph and son David, founded Rainbow Aquatics Sri Lanka. The club would go on to produce a steady stream of national talent and continues to develop distinguished swimmers who have notched up a clutch of record-breaking performances both within and beyond Sri Lanka. Bolling also served as the country's national coach at the 1987 and 1989 South Asian Games, while further functioning as a national assistant coach at the 1991 South Asian Games and 1988 Olympic Games.
Tara is also the mother of renowned national swimmer Julian Bolling, who after a celebrated swimming career which saw him win 15 gold medals at the South Asian Games and represent Sri Lanka at three Olympic Games, would follow in his mother's coaching footsteps by taking over the reins at Rainbow Aquatics. (Daily FT)