---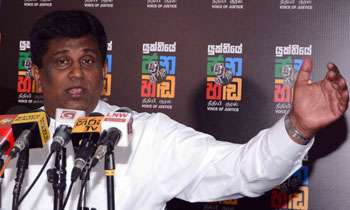 Speaker Karu Jayasuriya had not accepted Former President Mahinda Rajapaksa as the new Prime Minister, UNP MP Ajith P Perera said today.
Mr Perera therefore scoffed media reports which said Speaker had accepted the appointment and that the Premier's Chair would be provided to Mr Rajapaksa.
"We can categorically say that Speaker has not accepted Mr Rajapaksa as the Prime Minister.
We have inquired from the Speaker's Office and the officials there informed that no decision had been taken to provide Premier's Chair to Mr Rajapaksa.
Earlier when asked by the Daily Mirror whether he or other UNP Seniors had spoken to the Speaker, he indicated that they had but said he couldn't divulge any information.
"I can clearly say that the Speaker has not accepted Mr Rajapaksa as the Prime Minister," he said. (Yohan Perera)
Video by RM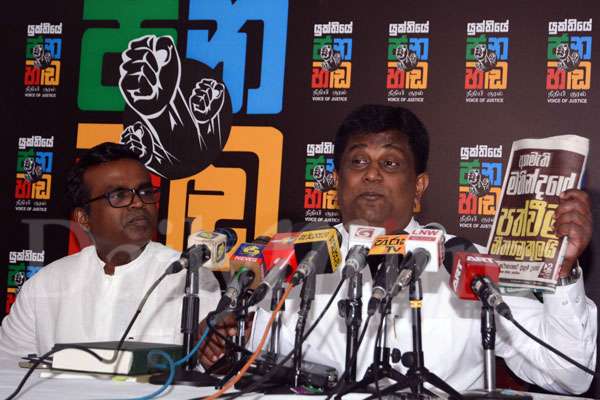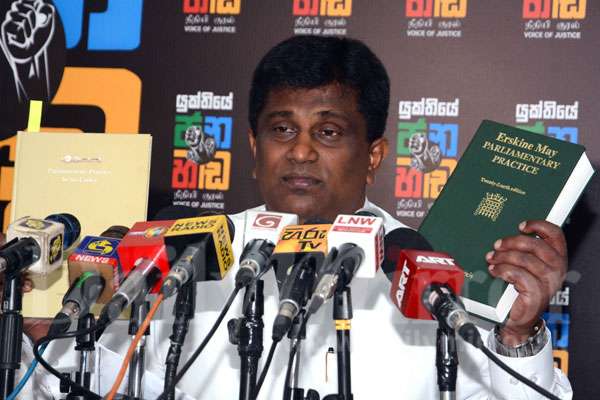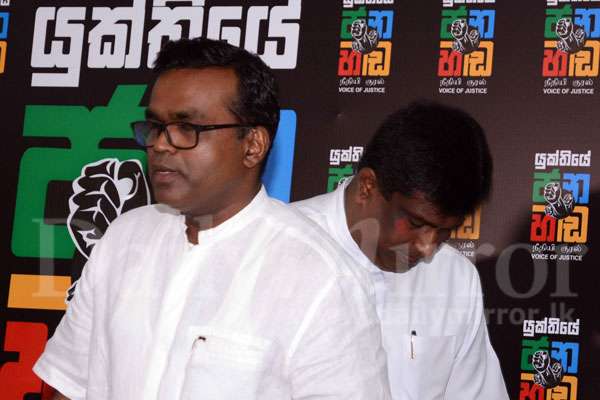 Pix by Pradeep Pathirana