---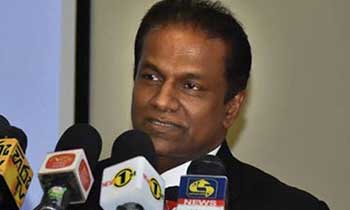 Minister Ravi Karunanayake should resign from his post in order to safeguard the reputation of the government, Deputy Speaker Thilanga Sumathipala said yesterday.
The Deputy Speaker made this remark at a media briefing which was held by him to educate the media on the interim report of the oversight committee on sustainable development. Minister Sumathipala is the chairman of the said oversight committee.
"I am making this remark on Minister Karunanayake not as the Deputy Speaker but as a member of Sri Lanka Freedom Party " Mr Sumathiapa said.
Mr Sumathipala who explained about the interim report said, it contains the objectives the government intends achieving when it comes to sustainable development and objectives in line with UN agenda for the year 2030. (Yohan Perera)