---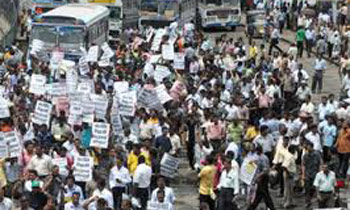 A group of people today staged a protest at the Kalagedihena Junction on the Kandy-Colombo main road against the dumping of garbage at Dadagamuwa, Police said.
The protestors had obstructed traffic on the Kandy-Colombo main road which had to be cleared by the police and Local Government authorities.
They said garbage collected from within the Gampaha Urban Council and the Attanagalla Provincial Council limits had been dumped at Dadagamuwa and the residents had staged the protest fearing that garbage from other areas would also be dumped there.