---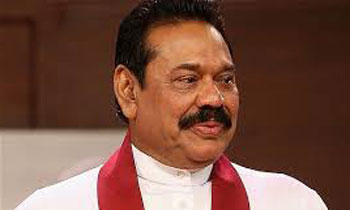 Former President Mahinda Rajapaksa whilst lauding the appointment of a Presidential Commission of Inquiry (PCoI) to look into the controversial Central Bank (CB) bond issue, charged that the government was now engaged in an attempt to use that as an excuse to cover up all its other faults.
Speaking to the media the former President said today that the PCoI appointed to inquire into the CB bond issue was a result of their struggle to reveal the truth to the public. "The joint opposition has on many occasions urged the President to appoint a Presidential Commission to look into this controversial issue. President Sirisena appointed this commission after reacting to our requests for an inquiry to be held so that the culprits could be brought to book," he said.
He said it was necessary to give credit where credit was due and even though he was not satisfied with the government's overall performance the appointment of the commission was a step in the right direction.
He however sounded a warning to the government that it should not try to conceal its other wrongdoings through the appointment of this commission. (Kalathma Jayawardhane)