---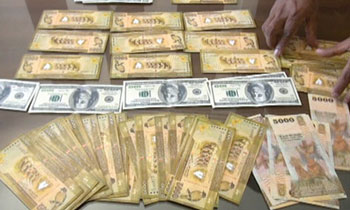 The CID had identified Rs. 3,894,600 worth of counterfeit currency notes since January 2017 after the conduct of series of raids, the Police said.
The Police said that the complaints lodged to the Counterfeit Money Unit of CID with regard to the counterfeit money had considerably increased compared to other years.
The value and the amounts of the counterfeit notes are as follows respectively.
The Police requested the general public to be alert about this and inform the CID via 011- 2 326 670. (Sheain Fernandopulle)