---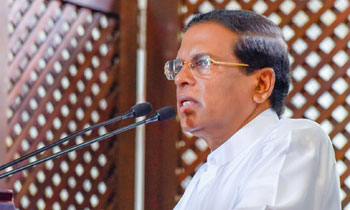 President Maithripala Sirisena said today he was not ready to govern the country on the opinions of the Non-Governmental Organisations (NGOs) which were operating on international relationships and file charge sheets against the security forces.
The President said he would stand firmly for the protection and respect of the security forces during his tenure.
He expressed these views during an inspection tour in the Palali camp.