---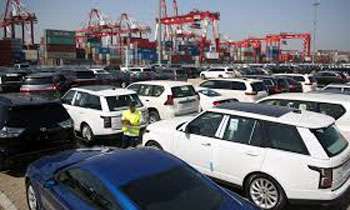 Importing of vehicles which were designed for the year 2019 would be delayed due to the delay in presenting the budget and further depreciating of Sri Lankan Rupee, the Vehicle Importers Association of Sri Lanka (VIASL) Chairman Ranjan Peiris said.
"If the budget proposal was presented in parliament and passed already, new vehicles designed for 2019 could have been placed. Then, those vehicles would have reached the country by February this year. Unfortunately, due to political instability, the budget has been delayed, " he said.
Due to the depreciating of Sri Lankan Rupee against the US Dollar, vehicle importers are unable to place orders at a fixed dollar rate.
"The dollar rate is rapidly increasing. After importing a vehicle, the Customs duty is being charged considering the dollar rate on that day. Due to the devaluation of Sri Lankan rupee, the importers have to pay a higher amount of Customs duty nearly to the cost of the importing price of the vehicle," he said.
Therefore, we don't import vehicles unless it is really necessary.
"If an individual or a group wants to import their vehicles without considering the Rupee depreciation, we will import those vehicles for them. Other than that, vehicle importation had almost limited," Mr.Peiris said.
In last September, the Finance Ministry had instructed to keep a 200 per cent cash margin at the time of opening Letter of Credits (LCs) when importing vehicles, except buses, lorries and ambulances.
Therefore, the number of vehicles imported slightly came down, Mr Pieris added. (Chaturanga Samarawickrama)