---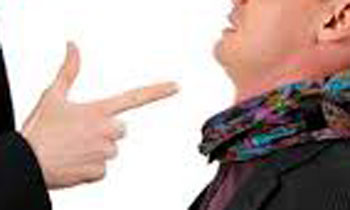 Sri Lanka Society for Medical Laboratory Science (SLSMLS) President Ravi Kumudesh charged that Government Medical Officers Association (GMOA) Assistant Secretary Dr. Naveen De Soysa had threatened him during a meeting held at the Health Ministry yesterday.
Mr. Kumudesh said he was invited for the meeting which was held to discuss about the organizational structure of the hospital laboratory last morning.
"The meeting was chaired by Director General of Health Services (DGHS) Dr. Jayasundara Bandara and it was attended by more than 25 laboratory professional colleagues. Except for me, all other attendees were medical doctors," he told the Daily Mirror.
He said GMOA President Dr. Anuruddha Padeniya conducted a speech demeaning other professions in the health sector.
"He behaved as if the only profession that mattered in the sector was the medical doctor. As the only laboratory scientist who was present there, I objected to his speech and reasoned out. Then, Dr. Naveen De Soysa interrupted my speech and then he threatened me," Kumudesh said.
He had complained to the DGHS over the matter and also lodged a complaint with the Senior DIG Nandana Munasinghe requesting necessary action to ensure the safety of his life with related to this incident.
However, Dr. Naveen Soysa rejected the charge and said it was Kumudesh who conducted a speech using strong words.
"I didn't threaten him. It was Kumudesh who spoke in a bad manner. Our GMOA members left the meeting in protest and we showed our displeasure to the DGHS," Dr. De Soysa said. (Lahiru Pothmulla)