---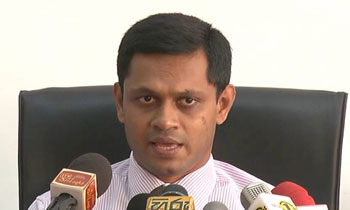 The Health Ministry had taken steps to publish a Gazette notification of minimum standards for Medical Colleges, according to sources.
The Gazette Notice would be issued in response to a condition laid down by the Government Medical Officers' Association (GMOA).
When inquired, the Secretary of the GMOA Dr. Nalinda Herath said the SAITM issue would be aggravated in the event of a Gazette Notice being issued ignoring the recommendations of the Medical Council.
"If the intention of the Gazette Notice was merely to protect the SAITM private medical institute in Malabe, that would intensify the protests by the medical students," he said.
"That will also intensify trade union actions by the GMOA," Dr. Hearth said. (Dayaseeli Liyanage)