---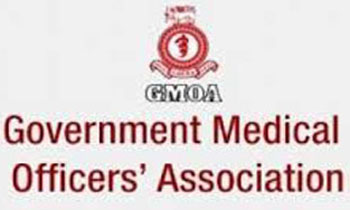 The Government Medical Officers Association (GMOA) today threatened to launch a countrywide strike on Friday against the SAITM issue.
It said the decision was taken this morning by its executive council after the central committee had authorised the EC to make a decision on this matter.
GMOA said that dentists, Ayurvedic doctors and several trade unions affiliated to the Janatha Vimukthi Peramuna (JVP) would also take part in the strike.
"A massive protest march will also be held on Friday against SAITM. The march will begin from the Colombo National Hospital and a public rally will be held opposite the Fort Railway Station at the end of the march," it said.
The GMOA said the Inter University Students Federation (IUSF), members of the JVP, the Frontline Socialist Party, the Jathika Hela Urumaya and the joint opposition are scheduled to attend the protest march.
It said a week-long protest would begin on Monday to urge the government to carry out the proposals submitted by the GMOA, University Deans and the Faculty of Medicine Teachers Association (FMTA) to resolve the SAITM issue.
Two leaflet campaigns will be carried out at the Fort and Maradana Railway stations.
The Ceylon Bank Employees Union, Inland Revenue Employees Union and Public Services United Nurses Union had expressed their willingness to join in the protest week.