---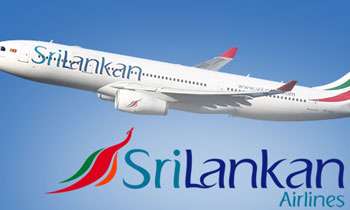 SriLankan Airlines suffered a loss of Rs. 14.3 billion (USD 90.5 million) due to the cancellation of three Airbus A350-900 leases and it amounted to half of the losses in the financial year 2016-2017, it was revealed at the Presidential Commission of Inquiry (PCoI) on irregularities at SriLankan Airlines, SriLankan Catering and Mihin Lanka yesterday.
Financial Management Head Yasantha Dissanayake informed the Commission that in 2016 SriLankan had agreed to terminate four Airbus A350-900 leases which were executed under the present management.
He told the Commission that SriLankan Airlines made a profit of Rs. 568 million in the financial year 2006-2007 and Rs. 4.4 billion in the financial year 2007-2008. He also notified the most of the profits which were gained by the SriLankan was earned by selling and leasing aircraft.
He informed the Commission that that SriLankan has been making losses since the departure of Emirates.
"According to the annual report of 2008-2009 soon after Emirates left, SriLankan made a loss of Rs. 9.3 billion during then Chairman Nishantha Wickremasinghe's period," he said.
"The loss was Rs.2.69 billion in financial year 2006-2010 and it dropped to Rs. 381 million in financial year 2010-2011. However in financial year 2011-2012, after Kaplia Chandrasena was appointed as the CEO the loss increased again up to Rs. 19.6 billion. In financial year 2012-2013 it was increased up to 21.7 billion and accordingly in financial year 2013-2014 the loss had increased up to 32.4 billion," he said while referring to the annual reports.
He also informed the Commission the losses had continued in financial year 2014-2015 up to Rs. 16.4 billion after the present management was appointed. "Accordingly, financial year 2015-2016 it was decreased to a level of Rs. 12.6 billion and financial year 2016-2017 it again increased up to 28.9 billion," he said.
It was also revealed that after Emirates left the airlines, when Government took over the SriLankan, no representative from the Government Treasury had not appointed as a member to the Directors Board of SriLankan airlines, since the government is the main shareholder of the institution. Dissanayake also informed the Commission that the Government ownes 99% of shares in SriLankan and the Government had directly pumped Rs. 46.6 billion into the airlines since 2012. (Yoshitha Perera)