---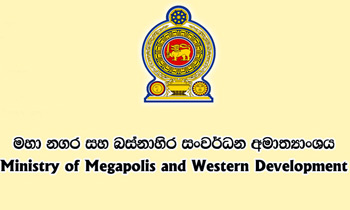 Responding to Western Province Chief Minister (CM) Isura Devapriya, the Megapolis and Western Development Ministry yesterday said CM introduced British Company was not equipped with technical or fiscal capability to execute a project to generate electricity from garbage collected at Meethotamulla.
CM Devapriya on Monday said he came up with a proposal in May last year to remove the garbage dump at Meethotamulla but the Urban Development Authority (UDA) which is under the purview of the Megapolis Ministry failed to release the required land to implement the project.
Issuing a statement, the ministry said it appointed a technical committee comprising 12 members to evaluate the proposal made by the CM. The proposal was also studied by the Cabinet Committee on Economic Management in 2016, it said.
"The technical committee compiled a report after evaluating the project proposal of SJP Waste to Energy Ltd. (UK). Then, the committee sent a letter to the Waste Management Authority's Director in October 18, 2016 inquiring about 17 facts arisen from the evaluation report. The Chief Minister was also informed. Up to date, there is no response to the 17 facts from any authority," the ministry said.
It said the evaluation report had recommended that the SJP Waste to Energy Ltd. (UK) lacks the fiscal and technical capability to execute the proposed project. "However, if the Chief Minister is so determined, he can initiate a pilot project based on any garbage mountain and with the investment of local or foreign investors. There is no restriction to reveal the results of such a project to the country," it said.
Meanwhile, commenting on Chief Minister's claim that the UDA didn't release a land block of 60 perches near the Meethotamulla Garbage dump to implement the project, the ministry said the company project proposal had requested a land block of three acres.
The ministry went on to note that the UDA had highlighted during a Kolonnawa Development Committee meeting in 2015 that about 380 houses near the garbage dump were facing risks. Thirty nine houses had been identified as houses which are at high risk.
"The UDA has informed it will provide alternate houses for these residents. However, neither the political authority nor the Urban Council of Kolonnawa had taken action following these instructions," the ministry said. (Lahiru Pothmulla)