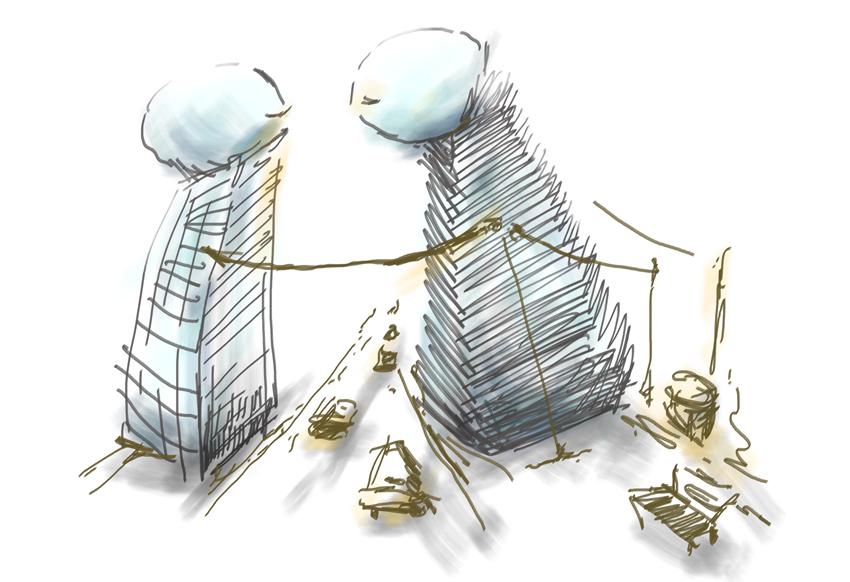 Today's conversation builds along with something exciting coming up for all the art enthusiasts out there. As we all know, art is something that heals those who are broken by life. It gives an outlet for colorful, or even not-so colorful, yet meaningful expression. It shows not only the width of life, but the depth of it. Today's conversation is with a young heart, who has much to offer with her distinct artistic expression; Kitty Ritig.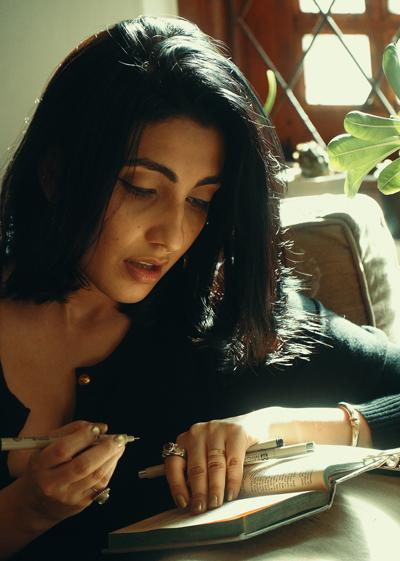 With her stellar career, talent and of course her kind-hearted personality, she has been chosen as one for the 10 South East Asian Artists for Artist Canvas done by Project Fuel in 2021. She is the first Sri Lankan artist to create augmented reality novella- Bedtime Stories for Kids over 30. So for all those above 30 who never grew up, that is for you! Apart from her busy work schedule, she is also someone who will make time for her hobbies that include her travels for sketching, treasure hunts at thrift shops, mending second-hand things and of course talking to her cats!

Kitty has been a contemporary artist for almost a decade and is also a lecturer in Arts. Her First Solo Exhibition "Mended Hugs by Kitty Ritig" will be on from the 15th of March till the 14th of April, from 9am to 11pm at The Cauldron, Colombo 06.

1)Hi Kitty it's super exciting to have a conversation with you today! To begin with, I'm curious to know when your passion for arts and illustrations first started. Well if I look back, the inspiration definitely originates from the work my grandmother did. She was a watercolour painter herself, so when I was four-years-old I started painting while growing up with her. She would tell me a new story each day and we used to make things together. By the age of thirteen I knew I was an artist. But learning to sustain within it was definitely a challenge. However, with much perseverance, at the age of thirty I reached the exact image the thirteen-year-old me had mentally created for myself. It was an overall battle comprised with sweat, blood and tears, but today I sit in my own throne in my tiny art kingdom with so much gratitude to all those who paved my way, negatively or positively.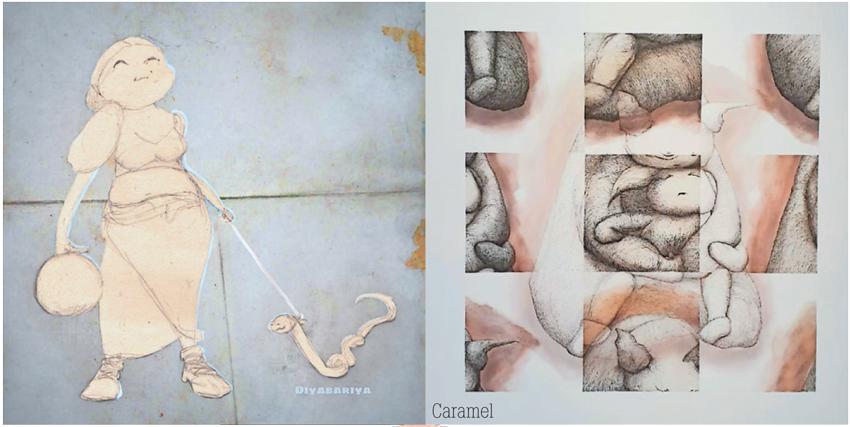 2)Among an array of artists out there, what type of an artist are you? Are you keen to explore primarily on canvas or elsewhere? I experiment with the fusion of traditional mediums such as oil, charcoal, pencil, ink, watercolour and non-traditional mediums such as augmented reality and video art.

3)In terms of conceptualization, what themes do you like to experiment with? I would give life to my work through the ideas of imperfections; the need and yearning for acceptance, and virtues of psychological comfort. Most of my work are research based under these themes, and I plan to study them more on a psychological and socio-political perspective that breathes in our culture and personal lives.
4)Do you face any challenges in developing your ideas and bringing it to life? In my own process, no. But in the world of art, yes, I'm still learning, searching.
5)Let's talk about your global experience in working as an artist. It was an eye opener in many amazing ways. My work experience and the learning I acquired with the Saatchi Gallery in the UK completely transformed me, and I am so glad it happened. My newest venture is with Project Fuel, which again was an amazing experience.
6)Have you had the Academic exposure to dig deeper into your artistic passion? What is the experience like? Definitely my academic exposure while reading for my Masters in Fine Arts in 2019 broadened my vision on many things including the mechanism behind the art industry.
7)Walking down memory lane, what is your fondest memory of your career so far? At the age of thirty years, looking around me and nodding my head together with my thirteen-year-old self and saying, "kiddo, we are here, we made it"
8)Who has been your support system? I have a group I call a family; none of them are related to me, and a group of relatives but I can't call all of them friends. Earlier in my life, my only family was my grandmother. But later with time, my current best-friends turned into family, and they continue to be my biggest blessings. My special gratitude goes out to AMDT for always encouraging me to remain a full-time artist whilst working with them as a lecturer.

Hope you guys can drop in for her first solo exhibition and also visit her portfolio on Instagram at @Kittyritig. Don't forget to scan the QR code below for the Augmented Reality experience through her art at Artivive!