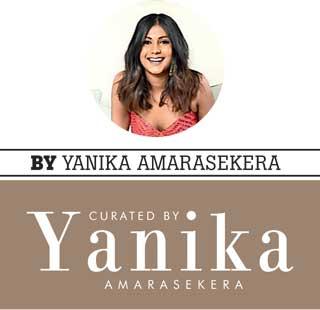 For the past six months, I've had the privilege of sharing a few of my favourite things with you all, from interior design, fashion, and travel, to highlighting local brands who are forging the way towards a kinder, more sustainable style of living. This weekend's column will my final in the Curated series.
Commencing from September, I will be writing a new vertical for the Daily Mirror. For those who aren't aware, two months prior to the pandemic coming to be, I launched Silver Aisle, Sri Lanka's first Online Wedding Gift Registry. Unfortunately, COVID meant that weddings came to an unprecedented standstill, and, the company too, needed to adapt and pivot. This propelled the launch Silver Aisle Gifting (@silveraisle_gifting) in the midst of the first lockdown, and what an incredibly steep learning curve it has been!
These learnings will shape the up-coming vertical, which will discuss all things start-up and the ways of accelerating growth in todays digital era; from analysing marketing strategies that actually work, to the latest trends in technology, and everything in-between.
With that said, for this final column, nothing seemed more apt than a round up of a few things I'm coveting at the moment, that I hope you will love in turn. Thank you for following along and supporting this column for the past few months, and without further adieu:
ONE
Kuḍya was founded by Architect, Gayathri Lindagedara, as a creative outlet to experiment with material and art to adorn the body. With an emphasis on design, she creates bold and unique accessories that are enduring and accessible to all. The brand celebrates the understated glory of brass, the golden toned metal that is durable, malleable, resists corrosion and is recyclable, all without the hefty price tag of gold. Derived from the Sanskrit word for curiosity, the name Kuḍya embodies the human spirit that is ever wandering in a boundless search for inspiration. Shop their special statement pieces at either The Design Collective or @kudya_design
TWO
Nüconcepts is a multi-disciplinary interior solutions brand that brings together furniture, homeware and architectural products with a distinctly unique vision for inspired modern living. Their objective is to offer a range of modern designer furniture available to suit the style and budget of the urban clientele. Their collections include both signature pieces developed in house, along with items curated from across the globe. Every single piece is made with a meticulously cultivated aesthetic and design sensibility that blends functionality and minimalism to vitalize any urban living space. Their concept store in Colombo displays a selection of bespoke furniture, curated together with Scandinavian inspired furniture, homeware and rugs. For those who are drawn to versatile yet timeless designs for contemporary interiors, Nüconcepts will provide ample options. Shop their timeless pieces at No. 40, Abdul Gafoor Mawatha, or email them at [email protected] for inquiries.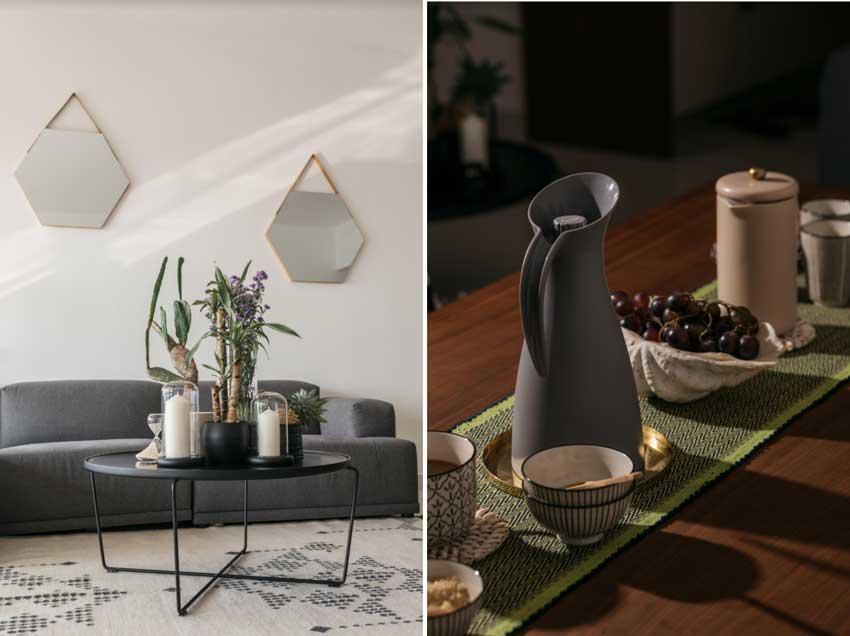 THREE
Lois London silhouettes have all the hallmarks of pieces that are to be worn time and time again, versatile, timeless, and free flowing. Radhika Hernandez, founder of the lustrous label, describes its ethos as "elevated, high-end style that is occasion driven, a splurge for a special event or a getaway." Her collections perfectly embody the spirit of a woman designing for another woman, majority of the capsules can be worn in multiple ways, extending both their novelty and lifetime, while no piece is too restrictive, enabling comfort through and through.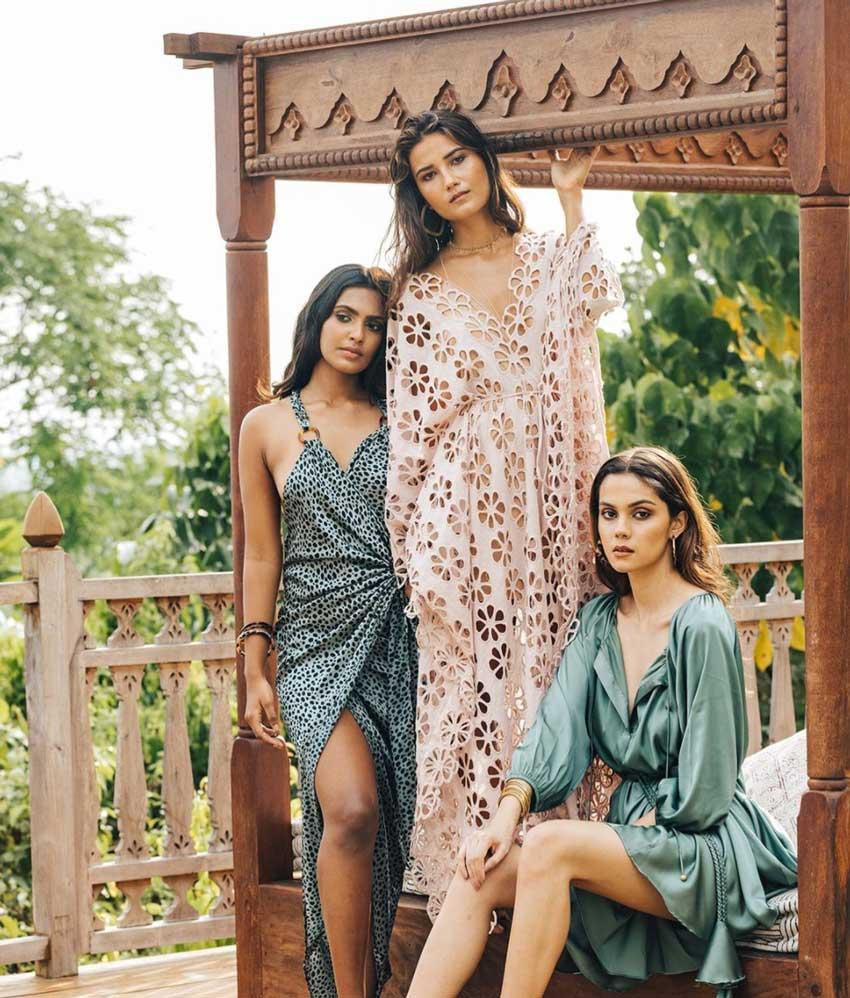 Her newest brand, King and Lois, adopts a more casual take on design, and is inspired by Radhika's day-to-day style at a high street price point. The collections utilise breathable, natural fibres in an array of rustic and neutral colours, and are perfect staples for island living.
Shop the collections on either lois-london.com or kingandlois.com or at the Kin Studio, No. 03, Ascot Avenue.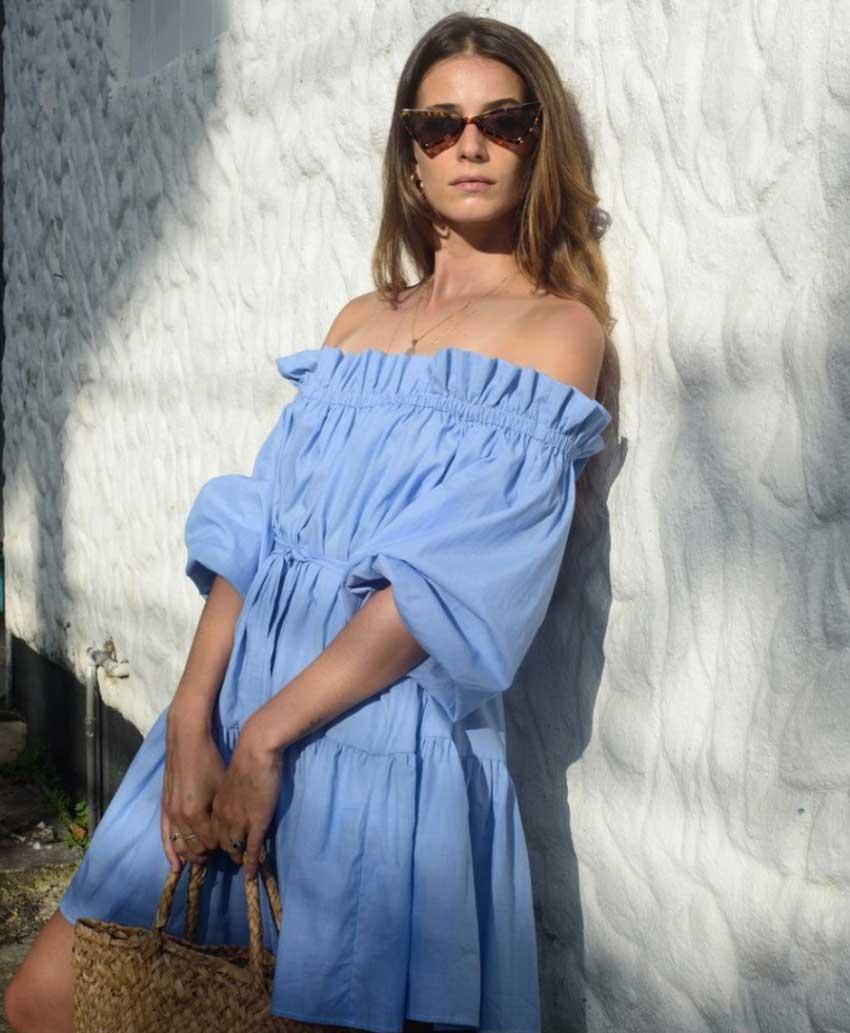 FOUR
Studio Eleven, a local design studio founded by British designer, Natasha Mitchell, integrates contemporary western styles into Asian settings to create a distinct and personalised Sri Lankan experience. Joined by co-founder Tariq Rahim in 2019, the dynamic duo have found their ground within the islands fast developing design industry. When inquired about their design ethos, Natasha explained their gravitation towards "warm minimalistic, European contemporary design that is still upbeat." Studio eleven manages all elements of the project, including interior architecture consultation, bespoke furniture design and craft, through to commissioned fine art. Their work within Sri Lanka extends from residential clients, through to hospitality hotels and restaurants, from the likes of Fort Printers Hotel in the Galle Fort to Kiku Colombo. You may reach Studio Eleven at [email protected]