---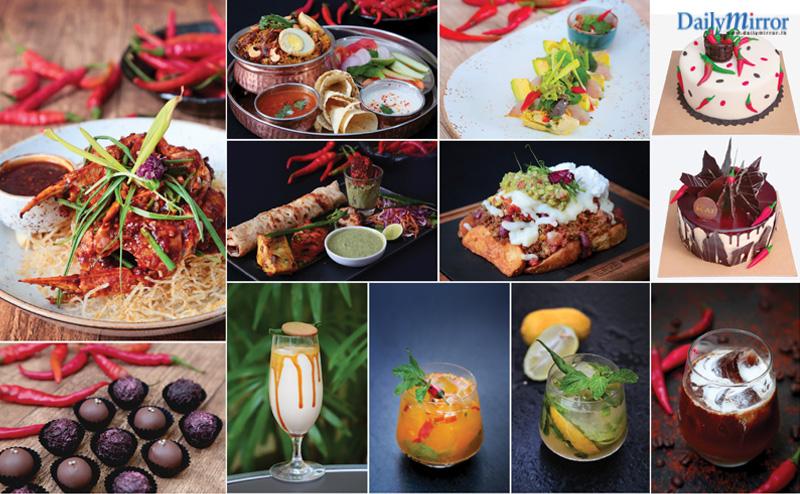 Hilton Colombo is all out to spice up your taste-buds with their flavor of the month, CHILI! A series of innovative dishes and drinks are up for grabs at Café Kai, Graze Kitchen, Curry Leaf and L.A.B.
On the menu at Graze Kitchen - Chili Pan Pizza, Chili and Coriander infused Prawn Rice Paper Roll with Chili & Soya Dressing, Melted Cheesy Chili Con Carne on Fried Spicy Potato Wedges, Guacamole, Tomato and Chili Sauce, Sour Cream, and Chili Dip and end it with a Chocolate Raspberry Espresso Chili Mousse. If you are a crab lover, then head over to Curry Leaf and enjoy the Negombo Chili Crab tossed with Spicy and Tangy Chili Sauce served with Steamed Rice. The LAB is concocting some interesting drinks like Chili Passion Mojito, Cinnamon Spiced Apple Cider Punch, Spiced Virgin Mojito or the Spicy Jalapeno Margarita.
Don't forget to pick up a handmade raspberry chili praline or chili caramel truffle or even a fresh chili & cheese Croissant or chili paprika bread. There are slated caramel & chili cupcakes too! Wash it down with a Heat Wave, Mexican Hot Chocolate or Spicy Ginger Bread Man.
This promotion will go on until the end of July. For more details please call the F&B Reservations Desk on 2492492 or log onto www.hiltoncolombo1.com / fb/HiltonColombo.