---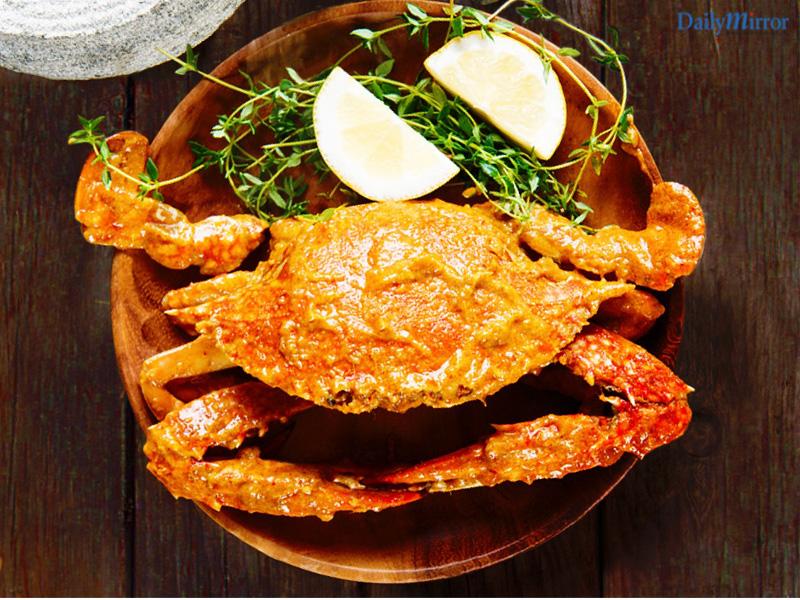 Weligama Bay Marriott Resort and Spa has unveiled an exciting culinary experience, comprising of succulent crabs, straight from the ocean to your plate. Dig your claws into a crab feast of the sea's freshest catch, made to perfection with authentic flavors and spices to give you Weligama's richest dining experience.
The variety of dishes include recipes from Southern Sri Lanka, such as the Weligama kalupol crab curry, made with a combination of toasted coconut, raw rice and spices to bring out a thick form of gravy. Guests can also enjoy Chef Saman's authentic crab curry special, based on a recipe that carries masterful techniques, lining down from the Chef's family. In addition, the Big fish crab curry, cooked in a Sriracha-coconut milk based sauce, is a twist to the traditional dish.
A choice of five different crab treats are available every day, from the March 7 to 14, 2019 at LKR 2, 500 ++ per dish. An assortment of accompaniments are included in the meal, presented in the elegant setting of the Big Fish Restaurant. Diners are invited to join from 7pm to 11pm to savour this irresistible crab fest prepared by the master chefs of Weligama Bay Marriott Resort & Spa.
The restaurant menu also features a selection of international cuisine choices, as well as ample beverage options and sweet treats to complete your Weligama dining experience.
The Big Fish is a chef driven restaurant offering gourmet seafood in a casual upscale setting.
For more information log in to www.weligamamarriott.com or call us on + 94 414 600100.