---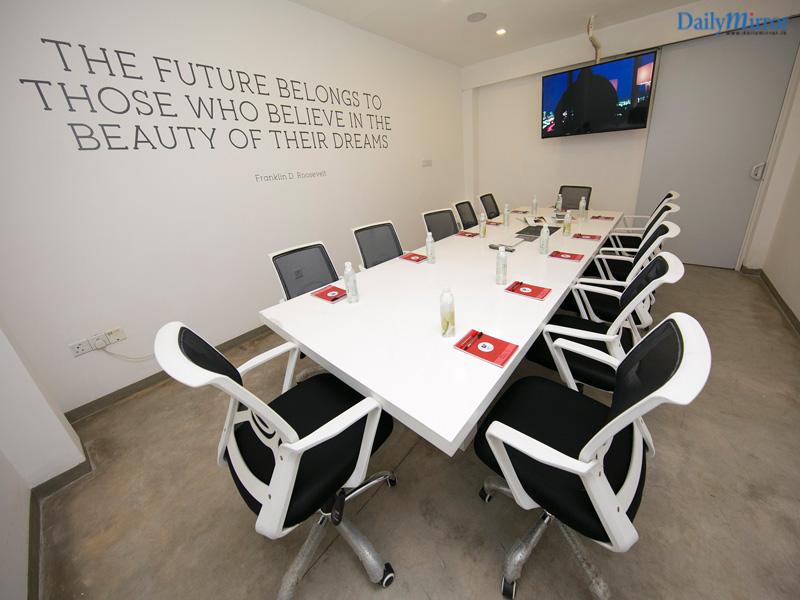 Coffee and warm conversation was the order of the day at the social meet and greet hosted by Coffee Rooms, a space dedicated to versatility where the watchwords are 'meet', 'lounge', 'work' and 'play'; all complemented by great food and amazing coffee. When Coffee Rooms opened doors in 2018, it was with the visionary objective of creating a space not just to chill and unwind but also to create a setting where one could even thresh out ideas or spend some quality time with loved ones and kids. In this regard, it could probably be said that Coffee Rooms is one of those rare coffee houses in Colombo, that has deftly balanced the ambiance of a cozy coffee joint with an idea inspiring feel for its workspaces as well as a go-crazy vibe for the kids' play area… all wrapped within the aromatic embrace of great coffee.
Coffee is not the only thing to go crazy about at Coffee Rooms. They also boast a great diner menu with all the crowd favorites as well as some pretty unique signature dishes that you may not easily come across in Colombo. Tantalizing appetizers to heavy-duty mains and sinfully decadent desserts; all food items are prepared by a pro team of culinary artists who truly understand customer cravings. No great menu is complete without an astonishing array of beverage options. In addition to the mandatory coffee offerings, Coffee Rooms also serve up a great range of frappés, shakes and smoothies, with a choice of international flavours as added options to make your drink just that much more adventurous.
Moving beyond the food and drink, what makes Coffee Rooms truly special is its focus on the importance of work as well as play. Whether it be involving entrepreneurship or art, everyone needs a space to construct ideas. At Coffee Rooms, this is exactly what is offered by the two 'meeting rooms'; shared workspaces where you can come and build on your dreams undisturbed and undistracted. However, 'All work and no play' is not an ideal Coffee Rooms lives by; the separate and enclosed kids' area is ideal for anyone who wants to spend some quality time with their kids or just let them loose on the enormous jungle gym while enjoying their antics over a cup of coffee. Even hosting mommy meetups and kiddie parties have a whole new angle of fun and value when it happens at the Coffee Rooms. Of course, the ground floor still houses the designated café area; ideal for just chilling or unwinding after a hard day's work.
Coffee Rooms is located at No. 548, Nawala Road, Rajagiriya. Check them out at https://www.facebook.com/coffeeroomssrilanka/ or call them on 011 5 115757 to get more details.