---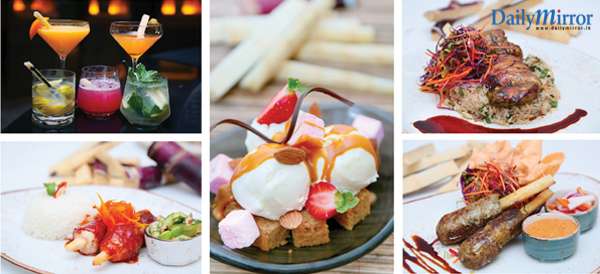 Sugarcane juice is good source of glucose which as we know, helps to re-hydrate the human body and gives it a boost of energy. ... Sugarcane juice is considered an alkaline forming food because of the high concentration of calcium, magnesium, potassium, iron, and manganese in it.Focusing on this ingredient Sugarcane, the culinary team at Hilton Colombo has put together a few interesting dishes and beverages that are available at their restaurants throughout the month of February.#EatDrinkHilton is all about fresh produce, seasonal offerings and local tastes.
Indulge in a delightful range of Sugarcane dishes at Graze Kitchen; Sugarcane Shrimp Balls, Sizzling Chicken Thigh, Assiet of Thai Set or even a Lamb Satay in Sugarcane. At L.A.B (Lounge & Bar), you could savour the sugarcane infused Mocktails and the like; sugarcane cleansers, New York Sour, Sugarcane Mojito, Caipiroska and even a Peach Colada! And at Café Kai, enjoy the unique flavor of rum and Sugarcane ice cream and a variety of refreshing Sugarcane beverages.
What's more you could enter into a lucky draw and WIN A 3 DAYS / 2 NIGHTS STAY AT HILTON! All you need to do is, i). Order any of the special dishes and take a photo. ii). Upload it to lnstagram with the hashtags #EatDrinkHilton and #Sugarcane. iii).You will be entered into the Seasonal Produce lucky draw — you could win a 3D2N stay at any Hilton hotel in Southeast Asia. Terms & conditions apply.
Call the F&B Reservations Desk on 2492492 for more information and log on to www.hiltoncolombo1.com FB/hiltoncolombo to find out more on what's happening at the Hilton Colombo.