---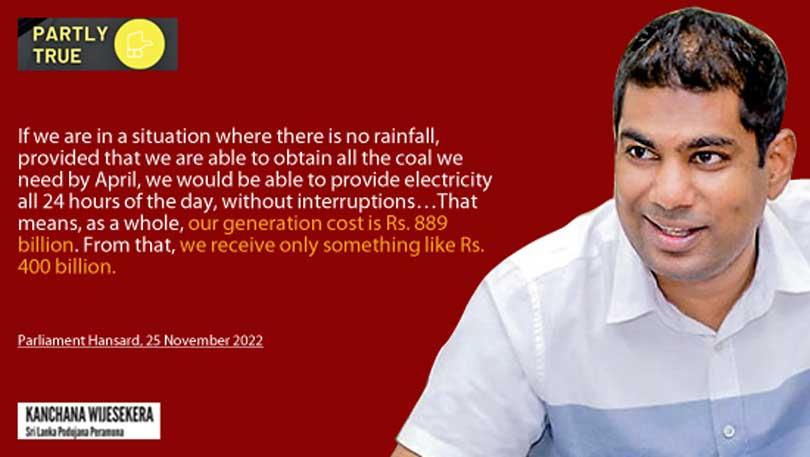 FactCheck.lk interprets the minister as claiming that the shortfall between the Ceylon Electricity Board's (CEB) revenue and cost will amount to approximately LKR 489 billion for 2023, despite the increase in electricity tariffs in August 2022.

To evaluate these claims, FactCheck.lk consulted the energy generation requirement for year 2023 proposal submitted by CEB to the Public Utilities Commission of Sri Lanka (PUCSL).
The CEB proposal presents estimates for 12 scenarios. The scenarios vary, among other things, by (a) level of rainfall (supporting hydropower), (b) contribution by non-conventional renewable energy, (c) duration of power cuts. All of them project losses.

The losses projected in the scenarios vary from LKR 247.8 billion to LKR 423.5 billion (See Exhibit 1). The minister's claim is closest to scenario A, which assume a minimal contribution from hydro powerplants, non-conventional renewable energy sources and that total demand will be supplied with no power cuts in 2023.

The loss intimated by the minister is about 15% higher than the loss projected by the CEB for that scenario. It is even more misleading, because the scenario he selectively presents is the most pessimistic scenario presented by the CEB (not likely to be the most probable).

The minister selectively presents only the highest loss scenario of the CEB and overstates even that by over 15%. Therefore, we classify his statement as Partly True.
Note: The CEB loss calculations are also hugely higher than the calculations of the PUCSL. The PUCSL is the regulator and the authoritative source for evaluating the accuracy and reasonability of costs and revenue projections. In December 2022, the PUCSL published its most plausible scenario, as one that would result in a loss of only LKR 15 billion.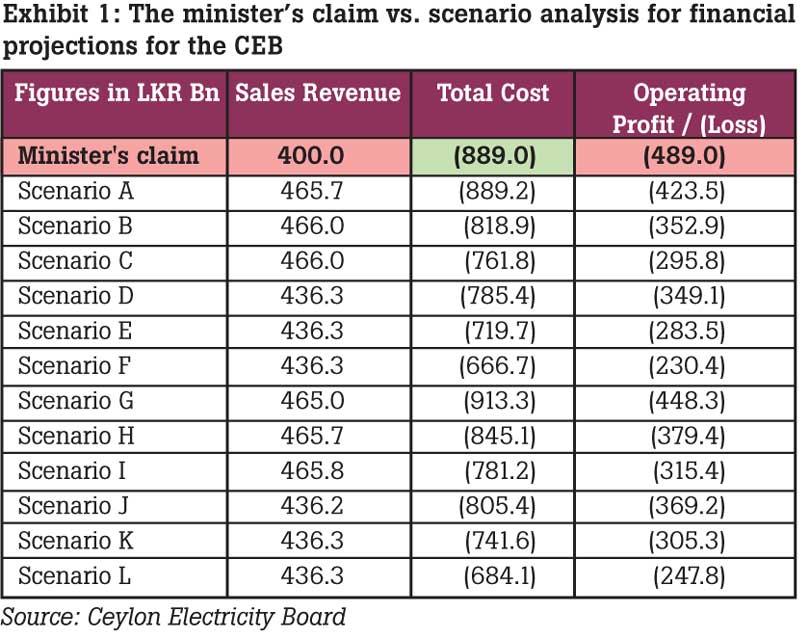 FactCheck is a platform run by Verité Research.
For comments, suggestions and feedback, please visit www.factcheck.lk.