---
The national chamber for the IT/BPM industry, Sri Lanka Association of Software and Services Companies (SLASSCOM) appointed Sandra De Zoysa as Chairperson for 2021/22, at the 9th Annual General Meeting held on 29th June. She succeeds Channa Manoharan – CEO / Advisory Leader PwC Sri Lanka who stated "I have been very fortunate to lead SLASSCOM during one of its most exciting years, with many new developments taking shape and a range of new initiatives underway, supporting the vision 2025. Sandra's appointment as the first female Chairperson to lead SLASSCOM is indeed a historic moment for the industry. I am confident that under Sandra's leadership, the chamber will reach greater heights in its journey towards realizing the ambitious goals set for the industry.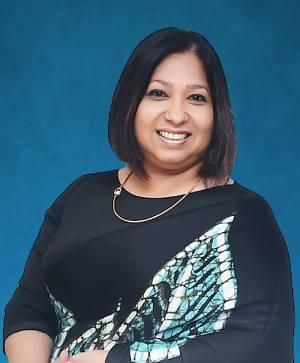 "Sandra is the Group Chief Customer Officer at Dialog Axiata PLC whose career in the ICT industry spans over 30 years as the longest tenured employee in the Mobile Telecommunication sector. She recalls she was the first female to join Celltell in 1989 which saw the birth of Customer Service / Customer Experience Management in Sri Lanka. She has held many leadership positions within SLASSCOM including Vice-Chairperson, Finance Director, Operations Director, and gave leadership to Quality, Branding and Communications, Tech Kids, and Women Technopreneur initiatives. Commenting on her appointment "I'm humbled and honored to have been the first female appointed to the Board and now to be elected as Chairperson. "SLASSCOM's secret to success is founded on the strength of our wide network of 350 members and it's dedicated volunteers who are industry experts, with a passion to develop Sri Lanka's IT/BPM sector and make a positive impact to the nation," says Sandra, adding that "it is the unwavering passion and steadfast dedication of these volunteering professionals and member organizations have empowered SLASSCOM to achieve its objectives and to within a short span of time elevate the IT / BPM industry to one of the top 5 export revenue earners for the country."
Dialog was a Founder Member at the formation of SLASSCOM in 2008 and Sandra was initially appointed to the Board in 2012 representing it's BPO shared services vertical. Sandra has had the longest tenure in the Board of SLASSCOM under the leadership of past Chairmans' Dinesh Saparamadu, Sujiva Devaraja, Madu Ratnayake, Jayantha De Silva, Mano Sekaram, Arul Sivagananathan, Ruwindu Peiris, Jeevan Gnanam, Ranil Rajapakse and Channa Manoharan.
The IT/BPM industry Apex body also announced the appointment of its Office Bearers Ashique M. Ali – Director Talliance (Pvt) Ltd as it's Vice-Chairman, Jehan Perinpanayagam - CEO Infomate as 2nd Vice-Chairman, Nishan Mendis – Executive Director, Technology Consulting Leader at PwC Sri Lanka as Finance Director and Nuwan Perera – Vice President Commerce at IFS to the position of Operations Director for the year 2021/2022.
"The year ahead translates into an accelerated drive towards creating future ready workforce upskill industry practitioners, scaleup startups – with a fair proportion consisting of women-led organisations, and inclusive growth through regional expansion. SLASSCOM will act as a catalyst in promoting the Island of Ingenuity branding creating a differentiated position for the Sri Lankan IT-BPM industry – its unique attributes of its talent, its Centers of Excellence in Products and Platforms, Artificial Intelligence, Cyber Security, and Intelligent Automation commented newly elected Vice Chairman Ashique Ali.
Elaborating on priorities during her tenure Sandra stressed that "listening closely to our members, helping them realise their goals is a key attribute of SLASSCOM. We will be prioritising member connects, to better understand their challenges and endeavor to act as a catalyst for their growth. SLASSCOM's membership consists of very large companies and global giants, more than a hundred and fifty startups and companies of all sizes in between. We aim to serve the unique needs of each segment".
"SLASSCOM's marketing forum, now rebranded as Global Trade and Investment forum has made great headway in promoting the IT-BPM industry in the recently concluded Sri Lanka Investment Forum, forging partnerships with key government bodies such as BOI, EDB and foreign missions, together with many chambers and associations, both locally and overseas. This will be a key focus during my tenure, and we will aim to accelerate our efforts to promote the "Island of Ingenuity" Sri Lanka's IT / BPM brand in our 4 key markets. Fine tuning and ramping up our recently launched Global Referral Programme which aims to connect our members with suitable leads internationally will serve a vital member need for growth. My Board will also aim to ensure Sri Lanka's many strengths and unique features are positioned and recognized in international country reports uplifting the visibility and attractiveness of Sri Lanka for clients and FDI's in the IT / BPM space.
Capacity is the other key pillar on which the Board will continue to focus on. Whilst much has been done to develop capacity, much work still remains and we aim to work with our wide network of educational partners to make available the numbers and the specific technology skill sets, together with the soft skills required by the industry. This is a goal we cannot achieve in isolation and we will be partnering with many different institutions, both public and private, to ensure we have the framework to double capacity by 2025.
Our recently launched Centres of Excellence for Products and Platforms, Artificial Intelligence, Cyber Security and Intelligent Automation, which aim to accelerate the adoption of new technologies and build critical mass and position Sri Lanka as key competency center in each sphere.
We are grateful for a supportive government policy and during my tenure we will continue to work closely with government bodies and the authorities to ensure we continue to have the right policy framework to support the development of the industry.
I must thank my predecessor Channa Manoharan for nudging me to initiate the Women Technopreneurs forum during his tenure. This is something I am very passionate about. We are pleased that the industry has very good female representation including in senior leadership and we plan to work with my colleagues in the Board and across our membership as well as likeminded institutions and other industry chambers and association with similar interests to further support and facilitate the entry and growth of women in the industry.
A brand-new initiative that SLASSCOM will be championing is in the area of ESG, Environment, Social and Governance. We are deeply aware of the crisis facing the planet, together with the need for diversity, inclusive growth and responsible business practices. We will be launching an advisory and executive committee to lead the ESG initiative and I am delighted that we have assembled a wonderful and passionate group of experts in ESG, who will guide us in industry best practices, a code of conduct for our membership, awareness creation and we aim to lead the world in responsible business practices.
As always knowledge sharing will remain a key component of SLASSCOM's value to its members and to the industry at large. Our 4 marquee events have moved seamlessly to online platforms, enabling speakers from around the world to address our members. Trainings, workshops and hackathons will touch every aspect of the industry's requirements including emerging technology, information security, best practices, quality and soft skills.
I am grateful to our members, volunteers, our many partners in government, fellow associations, and chambers, and I look forward to building on our foundation and working together to build a strong and vibrant IT / BPM industry to achieve our shared vision of $ 5 billion in exports, increase our workforce to 200,000, help foster 1,000 startups by 2025.