---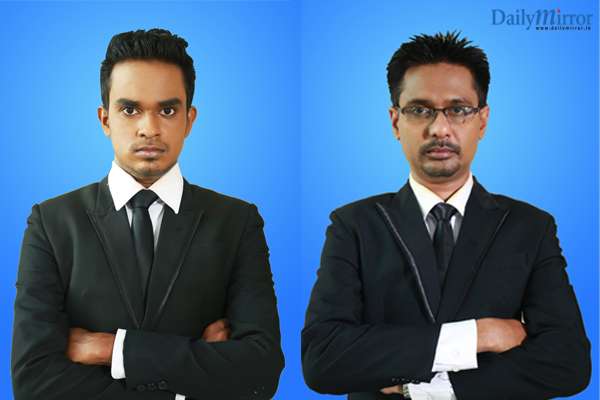 Aruna Jayasena and Chaminda Kandambi
Kotiyak Vatina Adahas' Season 2 Grand Finale will be aired on Sirasa TV on 15th June 2018 at 09 pm. Sri Lanka's first-ever innovation and entrepreneurship- based tech reality TV show, Kotiyak Vatina Adahasak, has captured the imagination of a generation and is conceptualized by Mobitel and produced by Sirasa TV. The objective of the program is to inspire innovative ideas through a contest to address real life challenges through technological solutions. The concept fulfils Mobitel's aim to fuel innovation and provide a platform for startups and entrepreneurs. The Kotiyak Vatina Adahas' Season 2 Grand Finale will witness four finalists whose innovative ideas will be judged and the winners announced in a gala finale episode. The finalist, Sachira De Silva's ideais 'Sustainable Waste Management and Recyclable Technology: A Waste Management System thatcan generate energy. The second contestant, Shasika Munasinghe's concept is 'Convenient Eye Disease Screening System, A system that can spot a person's potential blindness before it progresses; next is Aruna Jayasena with an 'Innovative Method to Increase the flight time of UAVs -the first of its kind in the world. Lastly, Chaminda Kandamby, with 'Multiple Use – One Card Platform',developed to mark attendance of students in class, this card can also be used as a multiple-use card to substitute money, to pay bus fare and as an ATM card which could potentially be used all over the world. With each idea being more powerful than the next, the Season 2 Grand Finale will provide a nail- biting finish.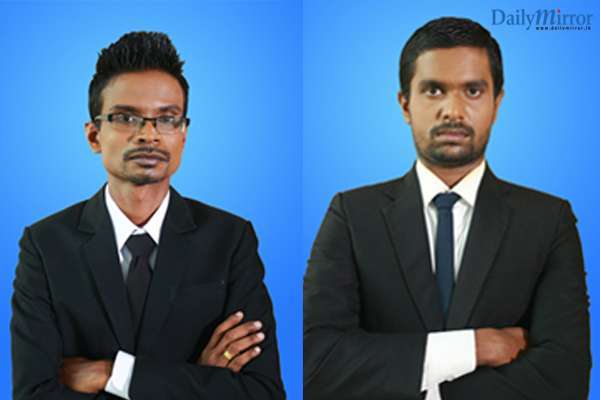 Sachira De Silva and Shashika Munasingha
These innovative ideas have already been subjected to Investor Pitching and after due diligence someideas have been valued at up to Rs. 330 Million. The pitching process offered these entrepreneurs the opportunity to hone their marketing and presentation skills, instead of merely focusing on R&D and Tech.
These participants have been mentored by professionals who have nurtured and added value to the
contestants' ideas. The mentors are Nalin Karunasinghe, Senior Lecturer - University of Moratuwa; Vishaka Nanayakkara, Senior Lecturer - University of Moratuwa; Indika De Zoysa, Senior
Consultant - ICT Agency Sri Lanka; Faththi Mohamed, Co-Founder - Pick Me; Arjuna Senevirathne,
Senior Consultant - Strategic Enterprises Management Agency Sri Lanka; and Manju Gunawardane,
Inventor/Senior Research Scientist. Prabhath Gamage - General Manager, Enterprise Business, Mobitel said "In recent years, Sri Lanka has gained a lot of momentum in terms of technological innovation and a lot of innovators who have come up with brilliant technological solutions for common problems. Unfortunately, many of these talented individuals have given up on their dreams due to various constraints such as lack of financial assistance and inability to access experienced professionals who could mentor their concepts to fruition. Through Kotiyak Vatina Adahasak, Mobitel invites talented and skilled tech entrepreneurs to dream big and put their ideas into action. Mobitel collaborates with Sirasa TV on this initiative and is much appreciative to the media organization for its willingness to make a reality show on a topic, which is the first of its kind in Asia. Mobitel will continue such innovative initiatives to nurture entrepreneurship and technology amongst millennials."
The Kotiyak Vatina Adahas invited innovators from around the country in any age category to participate by submitting their ideas, backed by an ICT aspect. Ten applicants were shortlisted from hundreds of applications that poured in, of which the final four will battle it out for the crown at the reality show's Season 2 Grand Finale.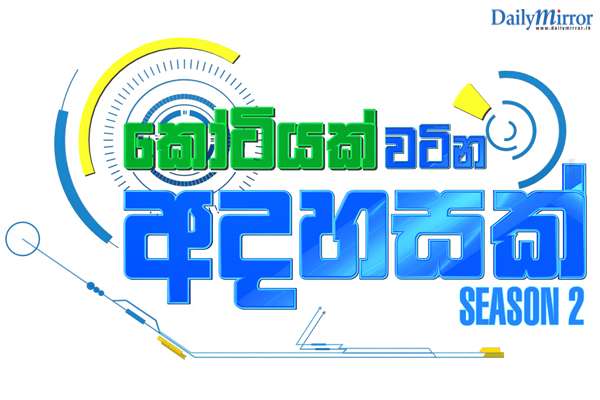 Kotiyak Watina Adahasak Season 2