---
Some front-runners of the Telephone party which is known to be riven by internal disputes are said to be getting the step-motherly treatment while some others are unfairly sidelined.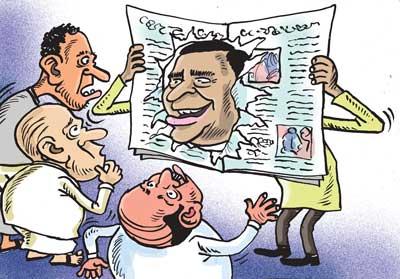 The one who has got the worst raw deal is a party senior holding a top organiser post and the kind of fate that had befallen him is similar to the one that the former Big Boss had to suffer, they say.

This organiser has been so distanced from those ruling the roost that he comes to know important decisions taken by the party only through the media.

" My status in the party has now been reduced to such a parlous state, I see no future in it any longer," he is said to be telling all and sundry.