---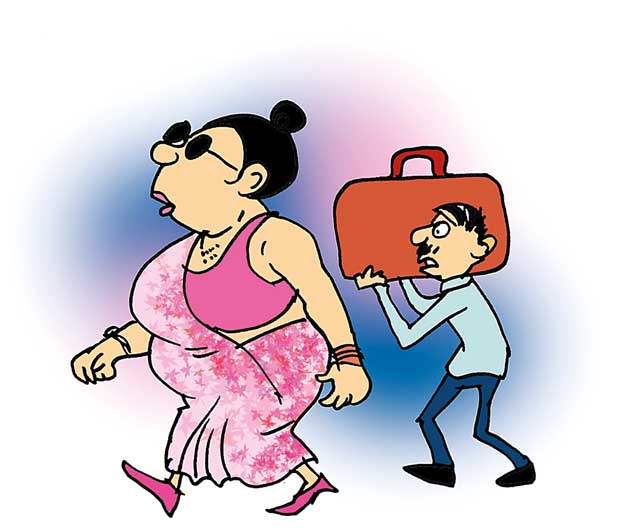 Members, purohitas and the white-collar bigwigs of the Diyawanna council normally walk into the premises carrying their personal effects like bags and umbrellas. However, a lady recently appointed as the secretary of an office in the Diyawanna complex had ordered the council employees to carry her laptop bag to her office on her arrival to the council.

Irked by the lady's order considered unreasonable given that even the much more important persons than her do not find it infra-dig to carry their personal effects, the council staff had complained about it to a high authority in the council administration.

In a prompt response to this complaint by the staff, the council authority had put its foot down saying: "Don't carry her bags. You are not here to do the porter's job."

Now the lady attends work carrying her laptop bag and the very sight of a council staffer would bring a scowl to her face, they say.