---
There was a big scramble on among the sports officials to get a place in the group to accompany Sri Lanka's team of athletes to the Olympics in Tokyo, they say.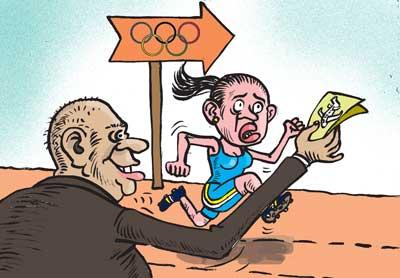 On learning about this scramble, the top team member in charge of Sports had weeded out the unwanted thus disappointing several ones who were rearing to join the group. Meanwhile, an injustice done by some officials to a girl due to participate in a sprint event has come to light, they say. Certain officials have reportedly issued an air ticket to this girl athlete for return to the island from Tokyo on a date prior to the one scheduled for the semi-finals of the event, obviously going by the uncharitable presumption that she would get eliminated at the first round itself!
This act amounting to underrating her ability ahead of her performance, has been roundly condemned. And the Big Boss who had come to know about it has already ordered an inquiry into the matter, they say.