---
A young Diyawanna politico of an aggressive type, a scion of an upcountry political family, has reportedly taken a holiday from political activity.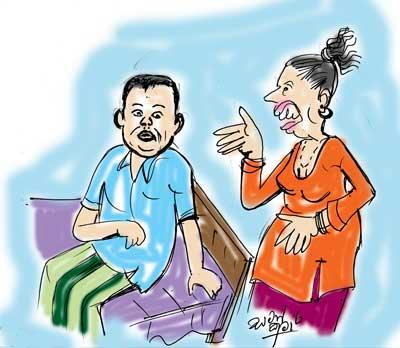 The young politico's sudden 'retreat' from the public eye has come as a surprise to many and some attribute his sudden change to a marriage proposal that has gone haywire while some others suspect that it could have something to do with his future party candidacy.

By the way, the family of a political bigwig had used to enjoy the hospitality of this young politico, whenever they visited the upcountry main city.

However, this family has not visited the young politico's ancestral place for some time, they say.

Meanwhile, it is heard through the grapevine, that the lady of the political bigwig's family had said that they were not prepared to let their children tie the knot with those bound for the State lodge.