---
There is a white-collar high-up at directorate level in charge of a supplies division in the Health Ministry, who is said to be so tenaciously clinging on to his office that some employees have come to calling him 'Bahirawaya' (A demon believed to be protecting an entombed treasure), they say.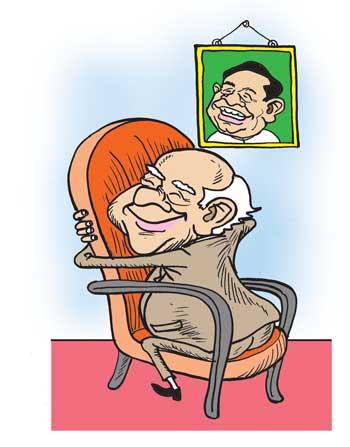 Those in Public Service have to go on compulsory retirement on reaching the age of 60, but this white-collar high-up is said to be clinging to his position despite being eight months past his retirement age and ceasing to draw his monthly pay.

The man's unusual commitment to duty has become a riddle to some employees. Meanwhile, some inquisitive ones, who have made discreet inquiries, have learnt that the Head of the Department has officially allowed him to continue in his post despite being officially retired.

Meanwhile, it is said that the validity of some official letters sent out under his signature has been questioned by some authorities.