---
This Diyawanna politico known once for his high-handed acts was on good behaviour for the last five years. However, the man has now returned to his villainous ways, they say.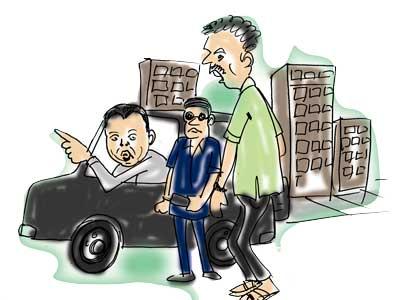 Two henchmen of the politico who had walked into a supermarket on the Unduvap Poya day had demanded liquor bottles and a salesman had replied that they were not selling liquor on Poya days.

The following day, the politico who had drawn up his Defender vehicle opposite the supermarket had sent out two security guards of his to bring the wine shop manager. When the manager walked up to the Defender vehicle, the politico had lowered the window pane and abused him raising a threatening finger, according to eyewitnesses.

Those watching the scene had observed: "The man has started his old antics again!" .