---
While high-ups of the Green party and the Telephone party were holding talks for a merger or a united front, two Green party heavyweights had reportedly brought pressure on the Green leader not to go ahead with the move.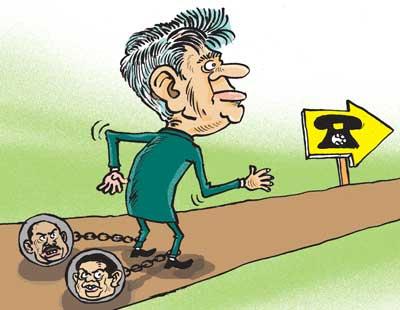 The dissident duo, one from Galle and the other from Puttalam had reportedly warned the Green leader that the 'unity talks' were a ploy to 'capture' the party after ousting him and the latter too seemed to have listened to the two dissidents, they say.

Those against the proposed unity move, have now embarked on a plan to hook the 'group 43.' However, none from the group has so far made a positive response to the overtures, they say.