---
There is a move by some groups and organizations to bring about a rapport between Prince Panchaudha who was under fire from the government backbenchers in the recent past and a heavyweight from the Telephone party, they say.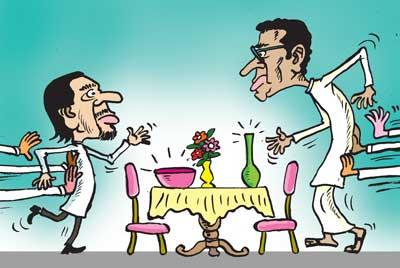 Two or three civil society organizations that played a major role in ushering yahapalanaya also are backing this move.

The duo has got advice from the clergy of some Buddhist temples in the city as well to team up to go on a political journey together. Close intimates of both politicos are reportedly trying to bring about a close understanding between them with the idea of presenting them to the people as two promising future leaders of the country.

Peacemakers hope to bring about a one-on-one meeting between the two politicos shortly, they say.