---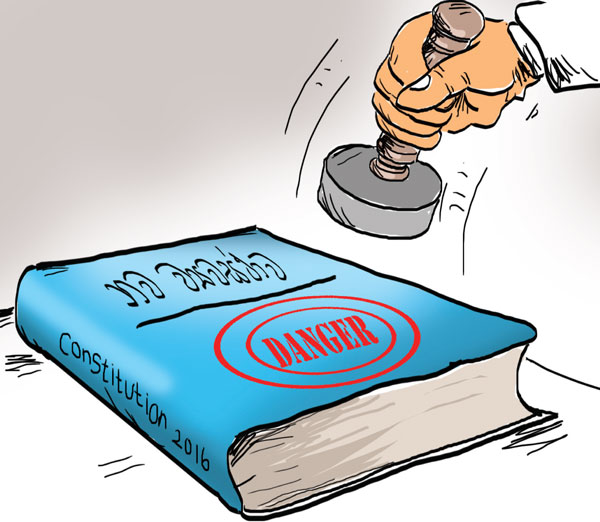 The JO stalwarts who had been putting their thick heads together for some time had already assured the yahapalanaya leadership of a collective 'aye' of their 51 members for the proposed new Constitution provided their proposals were accepted.

Meanwhile, some JO members had learnt that the government was planning to re-introduce the aborted Constitution 2000 after doing some patchwork. While conveying this information to the group leaders, these members had also pointed out that not only the proposed Constitution contains a number of Articles that the group could not subscribe to, but also the government had ignored the provisos that the group had stipulated.

Forewarned about the move to incorporate in the new Constitution certain provisions they are dead against, the JO stalwarts like the Boralugoda scion and the law professor are closely monitoring the new developments.

The JO group is likely to withdraw their support to the proposed new Constitution at the end of the day, informed sources say.