---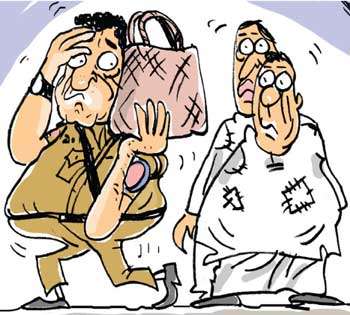 There is a departmental head who was elevated to the current office during the ousted regime.

From the time, he took up this high post, the department began capturing unprecedented publicity, not because of a better showing by it, but because of his shenanigans as its head.

During the ousted regime, this high-up had been so loyal to the purohita handling the law and order subject, he is said to have spent more time at the latter's office than in his own. The purohita himself had been so kind to him that he had played host to the khaki head whenever the latter paid an official visit to his home turf, they say.The moment the new disputed regime took office, the man not only had begun giving a wide berth to all bigwigs of the ousted regime including his former purohita but also stopped answering telephone calls receiving from them.

However, he has found his ties with the current regime too going awry, they say.