---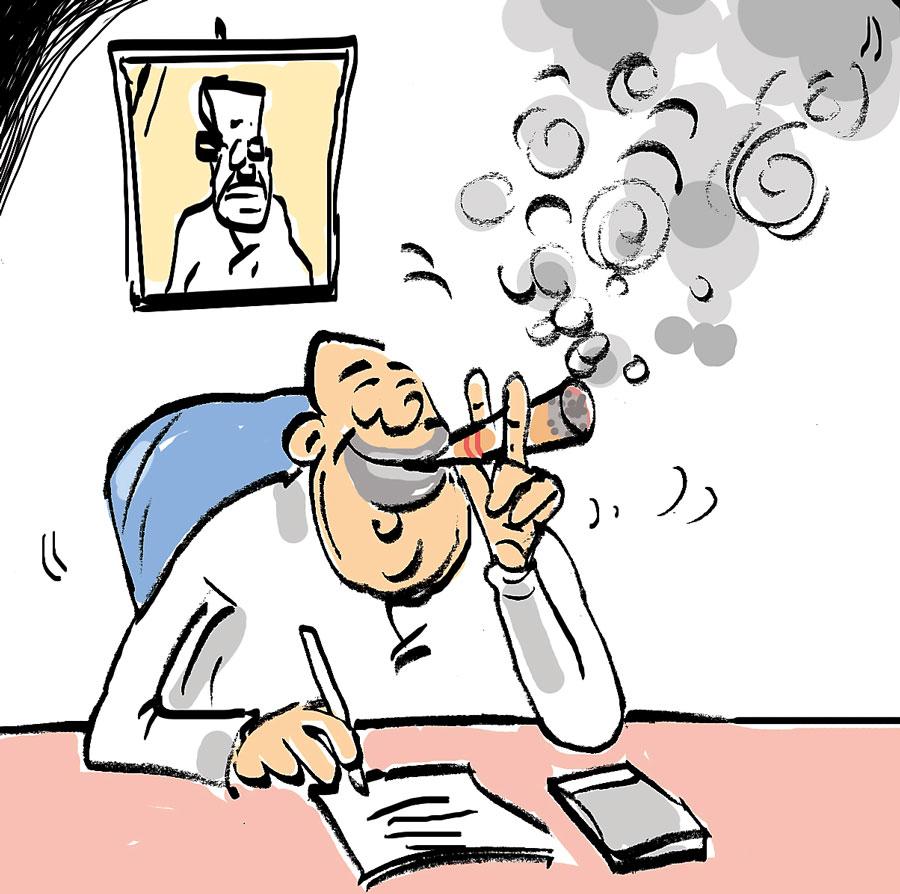 The staffers at the august assembly have made it a practice to sniff the air to ascertain whether a certain senior politico has arrived in or not.

When asked whether so and so has already come, they would first sniff the air, they say.

They sniff the air because they are now quite familiar with the pervasive aroma of the expensive cigar this Diyawanna senior is smoking.