---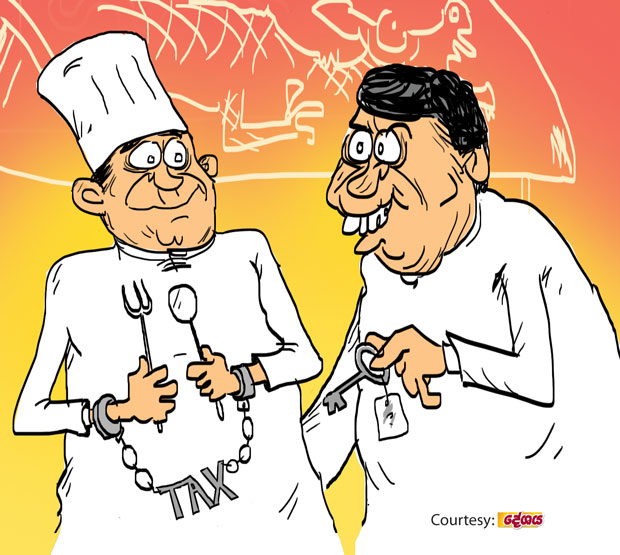 This leading Chinese restaurant in the city was in hot water for defaulting on tax. The dues fallen into arrears had added up to a hefty sum.

The proprietor finding severe punishment staring in his face called on a political authority handling affairs connected with the economy at a bungalow in Kotte to seek his help to find a way out of his predicament. The political high-up assured the restaurant owner that he would settle the matter to everyone's satisfaction.

A down-to-earth individual, this political high-up going into action immediately, ordered a white collar bigwig to give a promotion to the tax officer handling the restaurant owner's tax file.

The tax file in question was either closed or it may have disappeared later, they say. However, the end result was that the tax problem ceased to bother the restaurant owner any longer.