---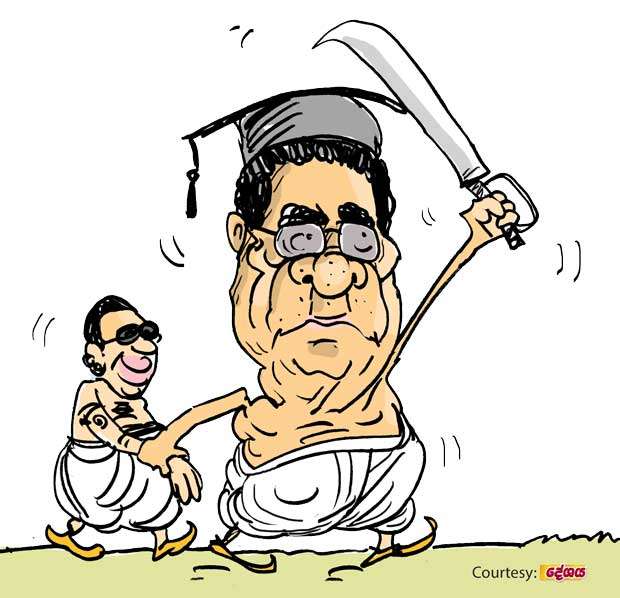 Gabby Gemunu who once played the role of a court jester has now set his heart and soul on founding a new political front in a bid to foray into politics again with a big bang.

Giving a hint about the direction of his new political journey, gabby Gemunu fired a broadside at the siblings of the leading political family in his home turf, Giruwapattu and proceeded to hand a testimonial to Number Two who is badly in need of loyalists these days. He has also already set up a political office on a newly purchased piece of land in Magampura.

Gemunu's immediate plan is to groom his offspring to contest the upcoming PC polls,
they say.

Gemunu was deeply disappointed, they say, when his political mentor, the former strongman failed to attend his offspring's recent wedding. This disappointment – the let-down feeling – he had to suffer caused him to change the direction of his new political journey, say those close to Gemunu.