---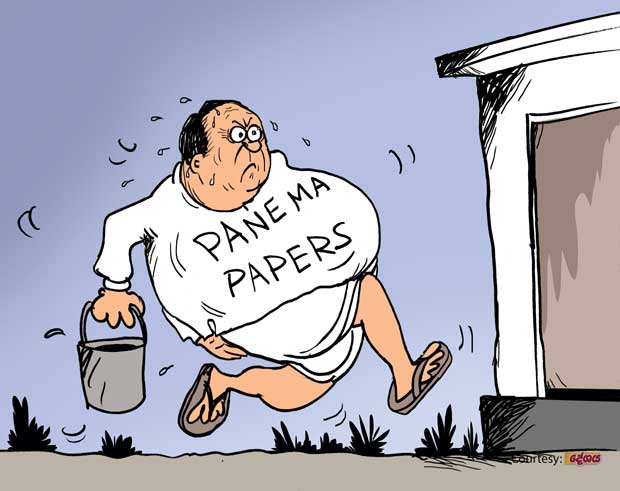 The Panama Papers, the biggest ever secret document leak, have caused an uproar in our country too.

The list of names of secret financial accounts holders from Sri Lanka published in the local Press is a phoney one and the real list is yet to come, some sources say.

Meanwhile, a story that has gone viral in political circles says that among the individuals, who have gone into a funk and a flutter on hearing about the document leak , is a holder of a high office in yahapalanaya, who was lucky enough to make his way into Diyawanna through the National List.
The highly alarmed politico currently abroad is said to be making discreet inquiries from confidantes back home whether they have received a new list of names.

This worthy once very close to both the former strongman and the former defence bigwig is now posing as the biggest defender of Yahapalanaya, they say.