---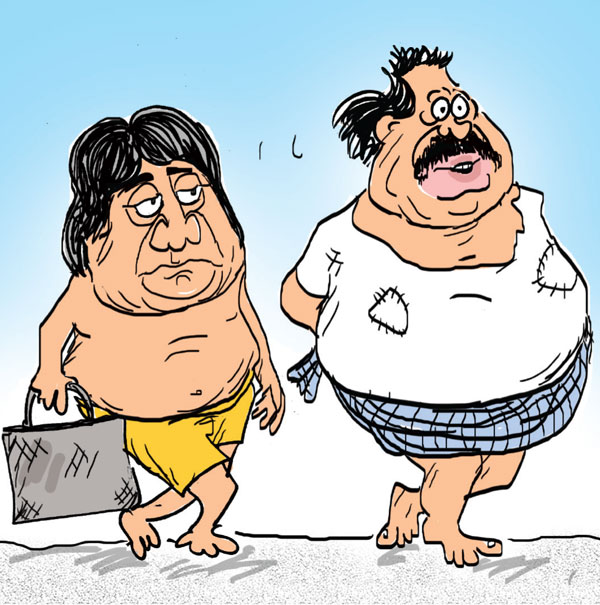 The JO's official media spokesman has gone abroad for medical treatment. As a result, they have to make do with someone who comes in handy for the occasion, they say.

However, several JO members who met their leader, the former strongman the other day emphasized the urgent necessity to appoint a permanent media spokesman for the JO group, given the volatile political situation in the country today.

"Ah! Don't worry on that account. I have appointed a capable one for this position," the former strongman had assured the JO Diyawanna members.
The visitors were surprised at this assurance.

"This is news to us! Whom did you appoint Sir," one of them asked.
"The person I appointed this time round is not one from our group. He is a person from the government itself!" the former strongman said with a wide grin.
" My Gosh! Who on earth is the government man who is speaking to media on our behalf?" one of them wondered.

When he mentioned the name they all had a hearty laugh.