---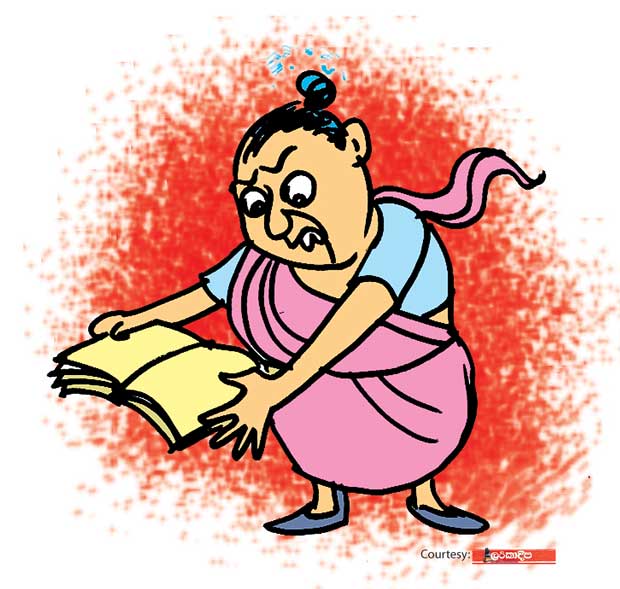 A prominent lady holding a high office who attended a grand ceremony, to mark a sports event as the chief guest, shocked the large gathering when she suddenly left the venue in a huff after raising a big ruckus.

The lady flew into a rage when she discovered that the organizers had failed to carry her picture and an account befitting her status in the souvenir brought out to mark the event, they say.

This lady well known for her unladylike behaviour is said to be involved in a protracted feud with the chief minister in the province, who, by the way, happens to be close kin of hers.

She berated the organizers in a raised voice for 'deliberately omitting' to make the traditional reference to the chief guest in the souvenir. Her shocking behaviour later gave way to immense amusement among those present, they say.