---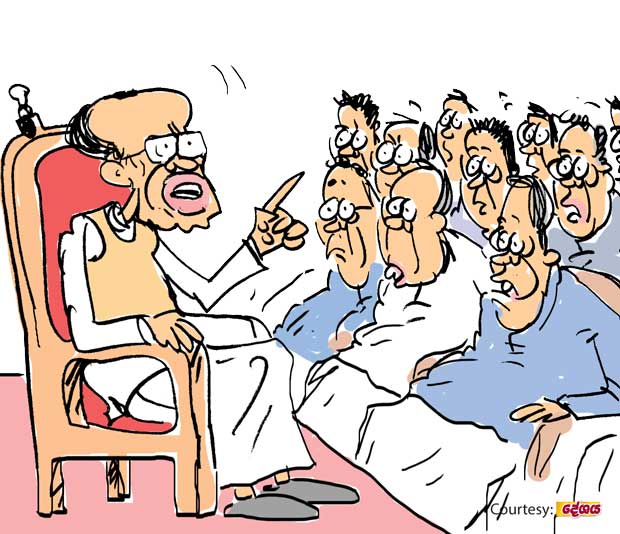 Number One in yahapalanaya chaired a Blue party locked-door meeting held in a hotel in the South recently. Even security guards were not allowed access to it.

At this meeting some party seniors got a rude shock when the Number One angrily reacted when they proposed fresh peace moves aimed at uniting the two warring factions, they say.

The Big Boss had his gloves off when he also took on the rebels who had been threatening to quit yahapalanaya. Using an unusually harsh tone, the Boss had challenged them to quit if they wanted to and 'taste what was to come'.

Number One had later called several seniors personally and warned them to mind their behavior. He had also expressed his displeasure about the conduct of a Blue party stalwart from Wayamba who had been among the few vociferously critical about yahapalanaya in the recent past.

Following this meeting, the dissidents have confined their activity to the backstage, they say.