---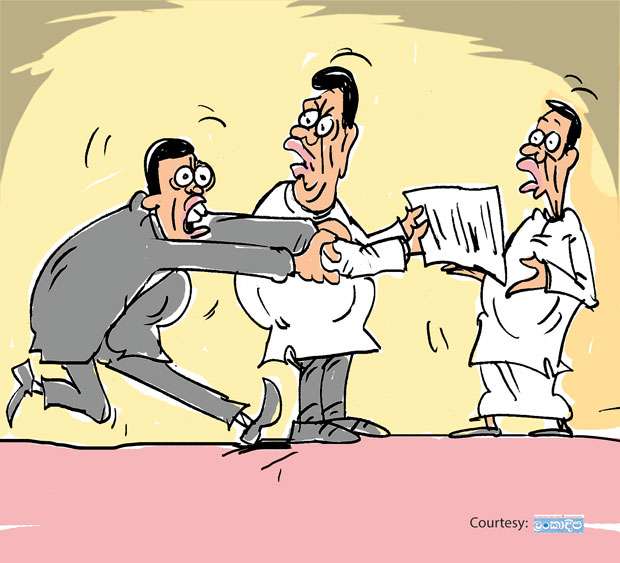 A certain prominent purohita is said to have made a desperate appeal to his boss not to offer a deputy or state level subject to a very popular Diyawanna member in his district.

This Diyawanna member is reportedly much more popular in the district than the purohita who has got his high office thanks to his being in the good books of his boss.

The purohita had frankly told his boss that the popular Diyawanna member getting any high office would be a big threat to his political future, they say.

Thus, the hard-working popular member for whom a high office at whatever level could be a leverage for a much better performance for the good of the people, had been overlooked at the latest reshuffle at well, they say.