---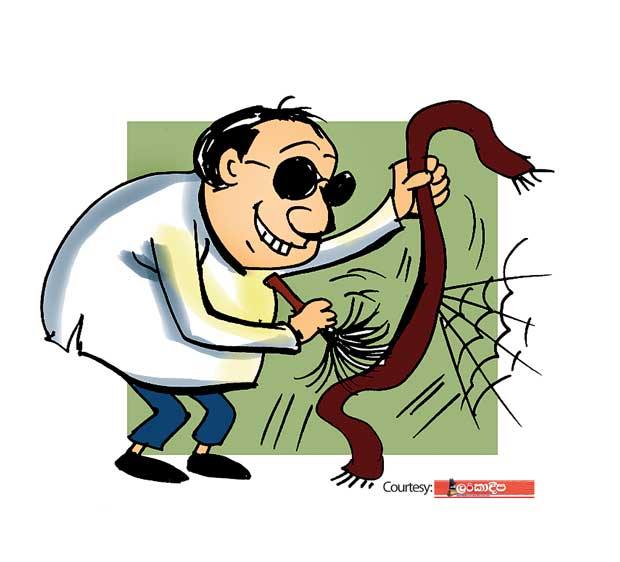 The 'Satakaya' was once a permanent fixture on the dress of this onetime powerful politician. However, he had put on the 'Satakaya' only at a recent ceremony for the first time after January 8 last year.

The event was a launching of two books in Sinhala written by a coordinating secretary of a certain leading opposition politico which was held in the Pannipitya area recently.

This politico who went out of the public eye soon after January 9, was seen happily chatting with the guests at the ceremony.