---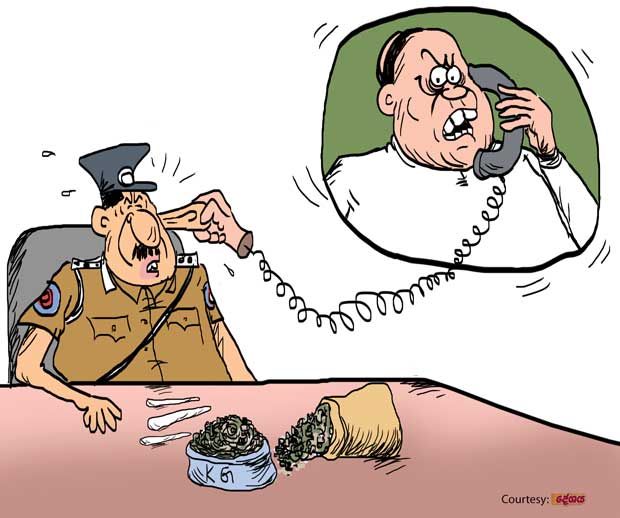 There is a powerful politico who was in the limelight for his sensational doings in the Vilpattu area. The lucky man held high office under the previous regime and he is holding similar high office in yahapalanaya as well.

The security personnel who searched a South-bound jeep at Galgamuwa recently had unearthed a haul of Kerala ganja from under the rear seat. And they had seized the ganja haul and taken into custody the vehicle and its occupants as usual.

Soon after the incident, the authorities at the office where the ganja traffickers were detained got a telephone call from a high-up instructing them how they should deal with the case.

About half an hour after the telephone call, the ganja traffickers, their vehicle and the precious stuff they were transporting were released.

According to some 'insiders', it was none other than the powerful politico of Vilpattu fame who had given the telephone call that worked a magical effect on the law enforcement authorities.