---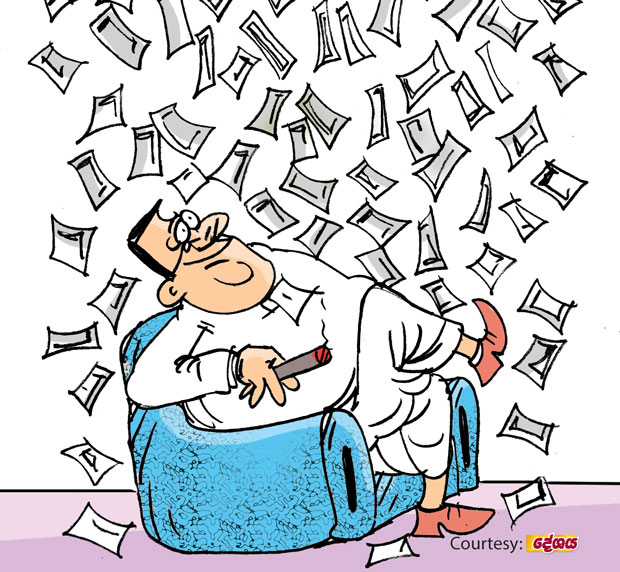 This senior purohita big in stature representing a distant area in the country was partying with a select group of friends recently. Somewhat tipsy, he turned emotional and began pouring out his heart to his companions.

He first confided in his pals a few dreams he had cherished as a young man.

"I had set several targets in life and I achieved some of them exceeding my expectations. I must admit that I failed to achieve some high positions I aspired to. You may think I am quite happy because of the high political office I am holding now. No, I am not happy! I am disillusioned and disgusted with politics!"

He paused for a few moments for the effect of what he said to sink in and continued in a sad tone: "Once I cherished the dream of going round the world by car. And I realised that dream! I had another goal in life and I achieved that too. I had the ambition all the time to attain the highest position in the country. And that has gone awry! I have now only one dream to realize. No! No! It's nothing to do with politics! I have no intention to contest an election again…I want to be a real mogul – a very rich person!"

A friend interposed: "Sir, you are already a multi-millionaire!"

The senior purohita guffawed loud. "Do you say that I am rich? You can't say that I am rich. Nowadays only a multi-billionaire is considered a rich person!"

"Is it your new ambition, Sir!" a friend asked in amazement. The purohita nodded assuming a somber expression.