---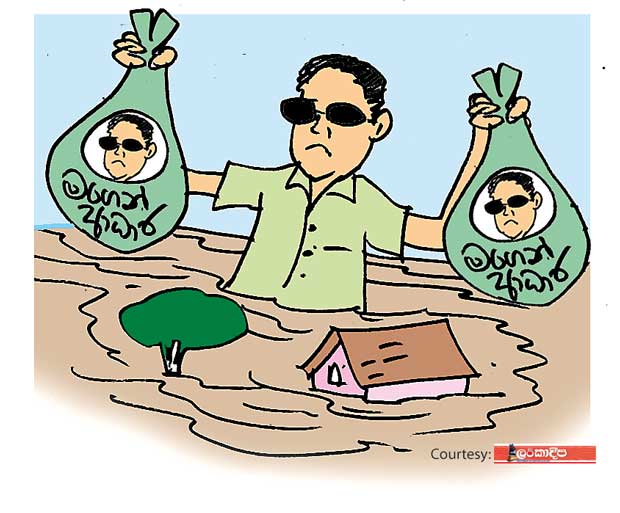 A high political authority has severely reprimanded a purohita at state level for distributing relief parcels among flood victims with a sticker displaying his mug.

The state purohita had taken over a stock of relief goods worth about Rs.20 million collected at the Divisional Secretariat of the area and got his henchmen to pack them in parcels and distribute them to refugees after sticking his picture on them.

The political authority had rebuked the politico for trying to increase his vote base by exploiting the tragic situation.