---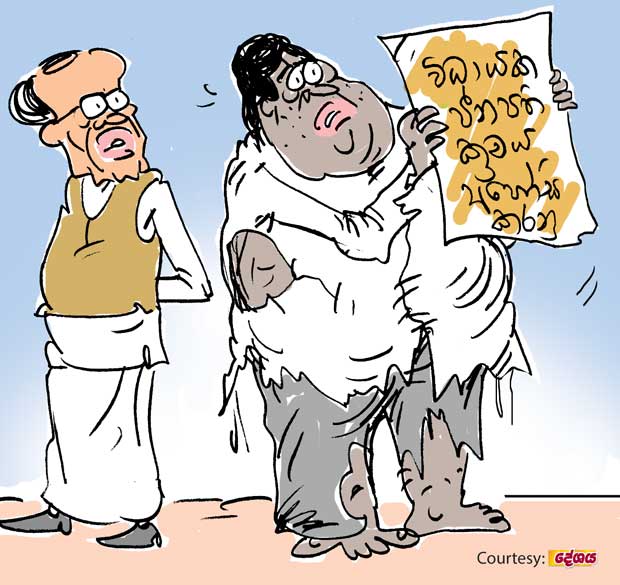 This swarthy and stocky one was once the swashbuckling hero of a few bought members. Now down and out, he has launched a "Down with the Executive' campaign from behind the scene just to spite a very high authority in yahapalanaya against whom he is bearing a grudge.

One of his faithful political acolytes is going round the country chanting the theme slogan of the campaign. However, the high authority has already come to know that the member is only the mouthpiece of the ousted one and the campaign is being directed personally against him.

There is a strong possibility of another nail into the political coffin of the ousted one being driven shortly as a reaction to his campaign, they say.