---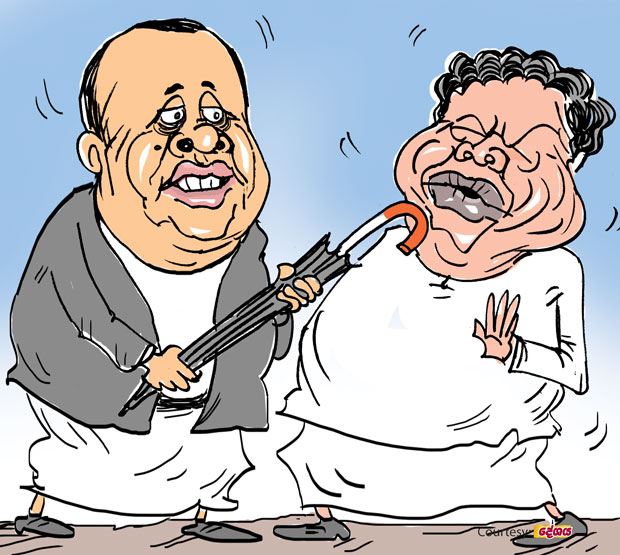 Stories about imminent crossovers are galore these days.

Following confirmed reports that a group of at least 12 Blue party members of the government are about to defect en bloc, several Betel leaf seniors in yahapalanaya have launched a plan behind the scene to hook several stalwarts from the JO. Meanwhile, Number One's confidant from the deep South holding secretarial status is said to be making a sustained effort to woo a vociferous JO front-liner from the Colombo district whose forte is economics. A high office related to finance is the carrot held out to this JO Diyawanna member.

However, the gabby one being wooed had reportedly waved off the carrot saying they had gone through the worst for the last three years and they were sufficiently tempered to bide time for yet another two years.